Sára Várady is a Hungarian multidisciplinary artist currently obtaining her MA in Print at the Royal College of Art. Sára's purpose is to capture the inner emotions of the human being and express this through a variety of media, creating mysterious, otherworldly places representing feelings, thoughts or situations. Her work explores the relationship between artistic expression, personal identity and universal relations and aims to express a collective accumulation of vibrations. To embody this energy, Sára employs a variety of media, including oil painting, watercolour, etching and ceramics.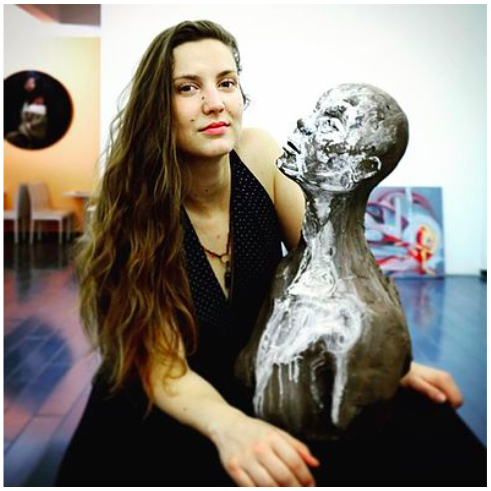 1) Which art movement do you consider most influential on your practice?
Impressionism and the Modern Art Movement.
2) Where do you go and when to make your best art?
I create my own sketchbook from different types of papers and leftover leather or cardboard and I do paint and draw into it all the time. However, to make etchings, I need a workshop and therefore I go to the University to use the facilities. Currently, I am working on some new paintings and sculptures in Hungary, that I will be able to complete during the holidays.
3) How do you describe your 'creative process'?
I use different process for different mediums. Generally speaking, painting allows me spontaneity, as during the process I not only paint the subject, but myself as well, as an object that I record. In this creative process, I let my instinct lead me. I do not break it down and try to understand it. I recognize Greenberg's position, as I find the action of painting highly important, however I give the same attention to the subject of my painting and the meaning behind it. On the other hand, etching gives me a certain security, as I need to think ahead and create a plan for my layers. Also, I find it fascinating how I start with a perfect metal plate, then I embellish it as I create my marks, and transform it into something new. Ceramics enable me to shape figures and situations into three-dimensional spaces which gives my inner vision even more reality.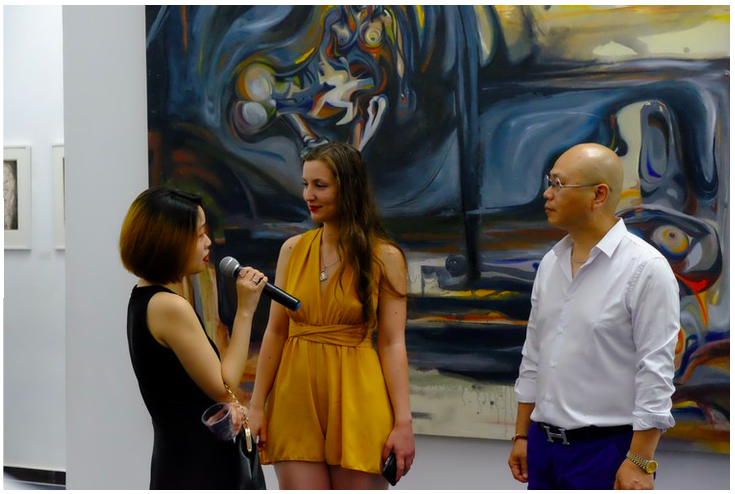 4) Which artist, living or deceased, is the greatest inspiration to you?
Claude Monet, Egon Schiele, Rembrandt, Francis Bacon, Cristina Córdova, Robert Fry, Bruno Walpoth, Johan Van Mullem, Golucho, Claire Tabouret, Eudald De Juana
5) If you weren't an artist, what would you do?
I would die. I am continually working in other field such as education but only to pay my university fee at Royal College of Art. I will forever do art, I do not even have a choice.
6) What do you listen to for inspiration?
It always depends on my mood, can be rap, trap, electronic jazz, classical music, deep bass.
7) If you could own one artwork, and money was no object, which piece would you acquire?
Anything from the above mentioned artists.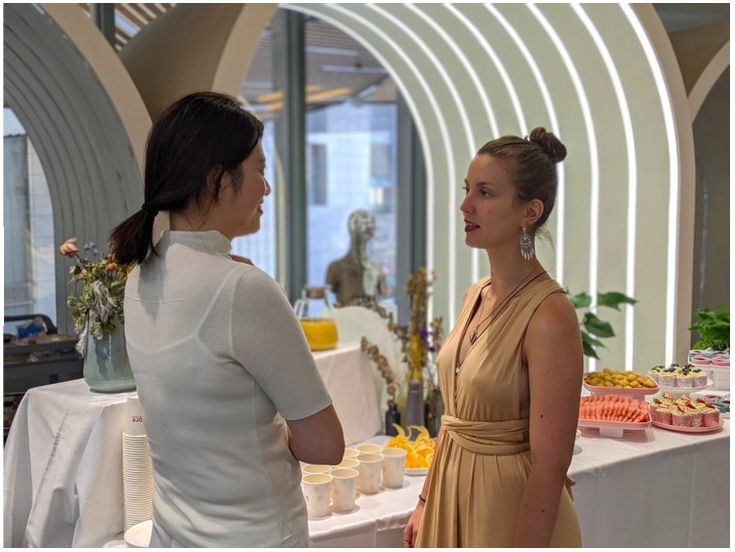 8) If your dream museum or collection owner came calling, which would it be?
I would like to have a solo show at MOMA(New York).
9) What is your key piece of advice for artists embarking on a fine art or creative degree today?
Be sure that this is the path that you want to take, and then nothing will be able to stop you.
10) What is your favorite book of all time (fiction or non fiction)?
The Unbearable Lightness of Being by Milan Kundera, Brave New World by Aldous Huxley, The Virility Factor by Robert Merle, Crime and punishment by Fyodor Dostoevsky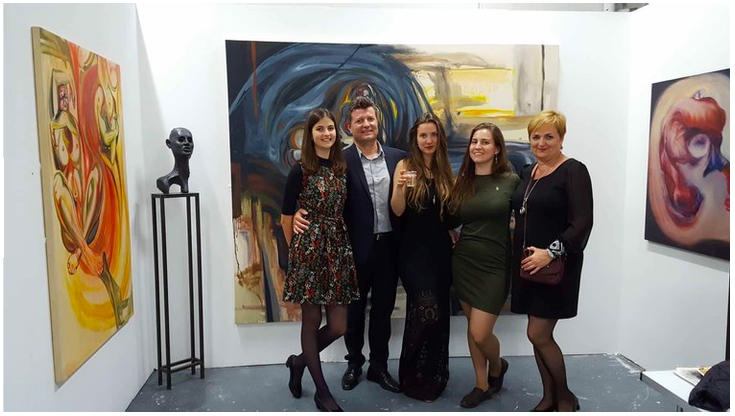 11) If you could hang or place your artwork in one non traditional art setting, where would that be?
12) What was the biggest lesson your university course or time studying taught you?
That the people who run the institutions are also humans, just like me.
13) And finally, if we were to fast forward 10 years, where would we find you?
I plan to exhibit around the world, probably Miami, New York.

Learn more about Sára and discover her collection of artworks.