We are delighted to announce that a self- portrait "The Space Between – Turquoise" by our talented Contemporary Collective represented artist – Sophie Derrick has been selected for the Biennial Ruth Borchard Self-Portrait Prize Exhibition 2019, held at Piano Nobile Kings Place. The opening of the exhibition will be held on Thursday 23rd May between 6.30 p.m. and 8.00 p.m. The winner of the £10,000 prize will be announced at 7.15pm. 
We look forward to seeing Sophie's work amongst this outstanding exhibition and we wish her the best of luck.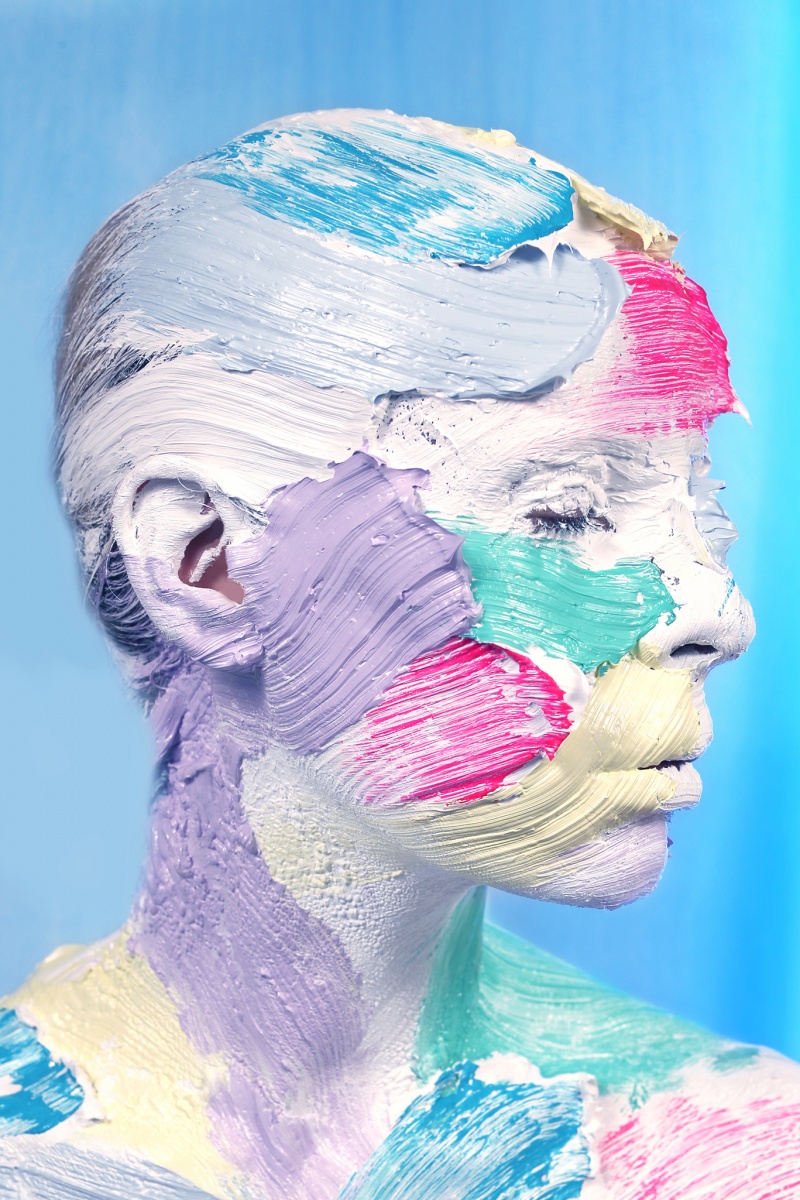 About the award:
The Ruth Borchard Self-Portrait Prize celebrates contemporary British and Irish self-portraiture. It offers a unique opportunity for both established and emerging artists to compete for a £10,000 prize, the chance to be included in a curated, four-month exhibition at Piano Nobile Kings Place and opportunity for their work to be purchased by the Ruth Borchard Next Generation Collection – the UK's only collection of self-portraits.
For 2019, the winner of the £10 000 prize will be selected by a prestigious panel of judges including Sean Rainbird (Director of the National Gallery of Ireland), Professor Deborah Swallow (Director of the Courtauld Institute of Art), Air Chief Marshall Sir Stephen Hillier (Head of the RAF), Martin Gayford (art critic and writer), Marc Steene (Director of Outside In) and 2017 prize winner, Benjamin Ogbebor.
About the Artist:
Sophie Derrick's work very much focuses on portraiture, but with the use of both painting and photography this genre is skewed and manipulated, and the transformative properties of paint are pushed to the limit. Sophie photographs the act of painting onto her own skin and then paints on top of the photographs, creating a layering of image of paint and painted image, blurring the boundaries between the two. The 'self' is lost, buried beneath the paint, and the notion of portraiture is questioned. The body becomes both object and subject within Sophie Derrick's work.
There is a constant shift between dualities; painting and photography, absence and presence, and reality and fiction. The painting, photographic and layering techniques, and bold, vibrant colours used within the work become obstacles to reality, distorting and creating absurd and abstracted portraits. Sophie Derrick's work incorporates the two mediums of painting and photography. She has a great interest in the materiality and substance of paint, and execute this interest through photography, creating a juxtaposition of the two mediums.