Lucy Unwin
Winchester School of Art (Fine Art Sculpture , 2006)
The inspiration for Lucy Unwin's work derives from natural forms, be it organic shapes found in nature or the human figure. Her steel work concentrates on the human form, often portraying its physical power when it is pushed to extreme levels of exertion and flexibility, sometimes representing her own experiences within sport.
When working with stone, Lucy Unwin uses the natural shape of the material for guidance before releasing the form within. The physical process of working, which is often very demanding is important to her, as by combining physical and mental energy, she is able to create the desired outcome.
On her most recent creations, Lucy Unwin says..
"My latest designs see the amalgamation of natural forms such as eroded sea shells and fossils, combined with the subtle curves and lines of the human body. Often plant like in their structure these organic shapes represent the ever present influences of our natural environment on the human body, be it both physical and emotional."
Want to see how Lucy Unwin crafts her pieces? Check out some of her videos on YouTube.
+ Expand to read more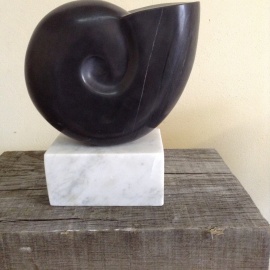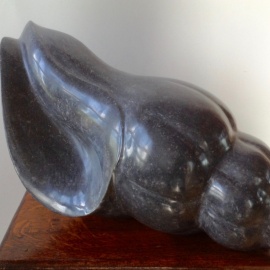 Awards
Winchester City Trust Design Awsrds 2010