Announcing the launch of Online Art Charity Auction '26 TO ZERO'.
Supporting campaign group Zero Hour' and their work on The Climate and Ecological Emergency Bill, in partnership with art gallery DegreeArt.com.
Live bidding November 4th - 21st, 2021.
---
Coinciding with the COP26 summit this November, 26 TO ZERO presents the artwork of twenty-six premium, contemporary artists who have each responded to the call to support the work of The Climate and Ecological Emergency Bill. The artists have each created exclusive pieces, for an online, charity auction in partnership with Zero Hour and online art gallery DegreeArt.com. The handpicked artworks lots, which start from £150.00, all explore the theme of: 'Our Future. Our Planet'.
To support the work of the Zero Hour Auction, artworks have been endorsed by many charity supporters, including MPs, who are backing the bill. The auction collection comprises 52 artwork lots and 15 works that bidders can Buy Now. The online auction will open at 6pm on Thursday 4th November 2021 for live bidding and last bids will be accepted until 11:59pm on Sunday the 21st November 2021.
To discover the auction collection (final lots available from the 4th November) - Click Here
 
---
HOW TO REGISTER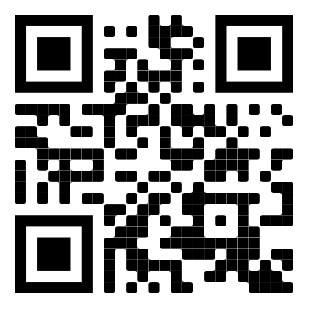 To Register via SMS
Text: 26tozero followed by your full name
To: +447481337598
Example: 26tozero John Smith
Follow the registration link you are sent from GalaBid to log in and place bids.
To Register via browser
Visit: galabid.com/26tozero
Click on the 'Register' button
Enter your details and click 'Register'
You will then receive a text to your mobile phone with a verification link. Either enter the verification code into your device, or simply click the link in the SMS to login. You are now ready to bid.
About Zero Hour: Zero Hour are the campaign group behind the Climate and Ecological Emergency (CEE) Bill, a Private Member's Bill, first presented in the UK Parliament in September 2020 by Caroline Lucas MP, along with supporting MPs from seven political parties. Over the last year, it has gathered the backing of over 140 MPs and Peers from all major parties – as well as from hundreds of organisations, businesses and local councils. www.ceebill.uk
About DegreeArt.com: As one of the UK's first Online Art Galleries, over the past 18 years, DegreeArt.com has established itself as the market leader in UK graduate art sales, hand picking & promoting the most promising talent. As well as selling, commissioning and renting the finest artwork created by the artists emerging from the most prestigious art establishments, DegreeArt.com runs an Artists' Residency and Exhibition program and takes part in international Art Fairs throughout the year. Based in Somerset House,London DegreeArt.com offers international clients the opportunity to invest in the artists of the future. We help artists grow their careers. www.DegreeArt.com
---
For information about the artwork, artist and for images please contact: Jenna@Artellite.co.uk 020 3701 7412
For information on Zero Hour, please contact: casperhorton@ceebill.uk