Where Are They Now | Episode 7: 'Moments in Mindfulness' Ft. Rod McIntosh OUT NOW!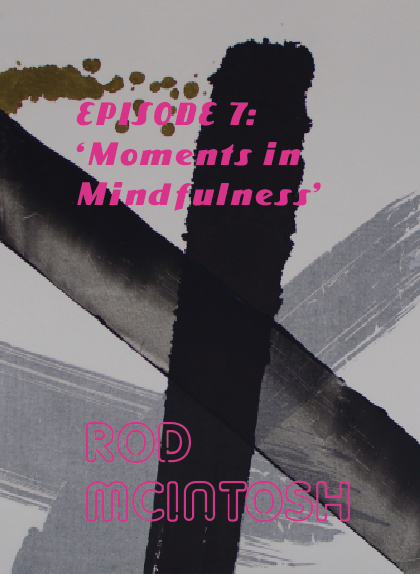 In this episode,  'Episode 7: Moments in Mindfulness',  In this week's episode of 'Where Are They Now', a video series spotlighting Contemporary Collective x Bankside Hotel former Artists in Residence, we take a look at mindful moments in Rod's practice including memorable ink painting & technique workshops and exclusive video footage from the artist's studio. Rod's current work as a mark-maker lies within the tradition of drawing. With his body, the breath along with materials, and repetitive often-obsessive processes, focuses attention on the present as he observes and records the moment of creation within a continuum. Workshop filming and editing by Holly Gibbs. This episode is now available on DegreeArt's Instagram TV and Facebook.
Find out more about Rod's practice and view his full collection of artworks here. 
---
ABOUT THE SERIES & EXCLUSIVE COLLECTION:
New episodes will be released every Tuesday on Instagram and Facebook and will feature a different former Artists in Residence. Although we are unable to provide physical workshops to our clients and viewers, this new video series will connect artists directly to the community as they showcase a unique element of their practice in a digital workshop format similar to the events hosted during their physical residencies. With every video segment capturing a unique angle of content, we hope to spread inspiration and entertainment to our global audience as the world slowly opens up. Click here for the full schedule and more information.
We have released an exclusive collection showcasing and celebrating the talented work made by our former Artists in Residence. Celebrating the launch of our exciting video series, these works are available to purchase with a collector's discount for a limited time.
Browse the exclusive collection here!
For further information on the video series, please contact: Jenna@artellite.co.uk
---
ABOUT CONTEMPORARY COLLECTIVE X BANKSIDE ARTIST IN RESIDENCE PROGRAMME:
These artists are part of an ever-changing programme of makers in residence at Bankside Hotel's makers studio. Bankside provides a permanent creative space and working with curators Contemporary Collective champion up-and-coming creatives, covering a wide range of disciplines including design, painting, sculpture, film, drawing, printmaking, installation, new media and photography. During his stay, Bankside guests are able to watch artists practice their creative expertise and so be taken on an informative and artistic journey.