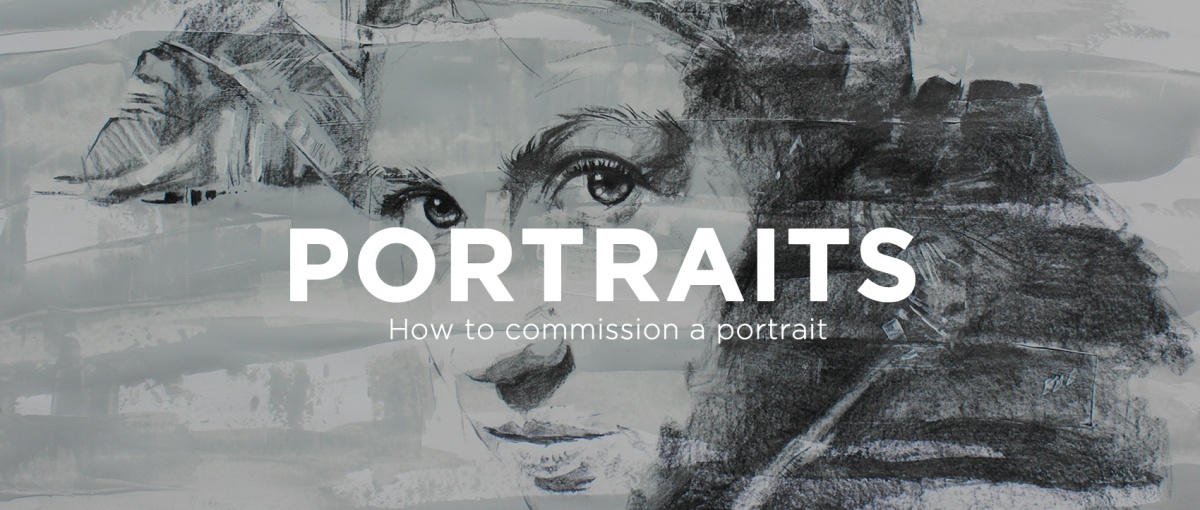 To be painted, sculpted or captured by an artist in any format can be considered a great honour but you don't have to wait to be asked!
Commissioning a piece of portraiture of yourself or someone important to you, from a family member to famous face, is a deeply rewarding process that results in a unique representation to build or add to your personal legacy.
In this instantaneous 'selfie' obsessed culture there has perhaps been no better time to step back and commission an artist to create a considered portrait that will endure the tests of time, lasting significantly longer than a post in our social media feeds. In anticipation of our July Portrait exhibition, here are our tips for commissioning portraits.
Our Top 5 Tips for Commissioning Portraits:
1) Capturing Likeness and Personality
Artists are skilled at capturing personalities as much as likeness in portraits and often have a 'style' for painting people. Be clear when commissioning an artist on whether you are expecting a mirror image or for artistic licence to be exercised. Choose an artist whose style you admire and ensure you have seen examples of previous portraits painted by the artist.
2) Think about the Setting
What with the setting be for your portrait? What do you want in the background? Are there particular objects that represent you or mean something to you that you would like to have incorporated? Special jewellery, books, or clothing can be carefully curated to help build up your portrait.
3) The Preparation
Will you be able to commit to sittings with the artist or will you supply a photograph for them to work from? Often artists ask to take their own photographs so that they have a set to work from. You can always send the artist further material though to help them build up the 'picture' of the subject.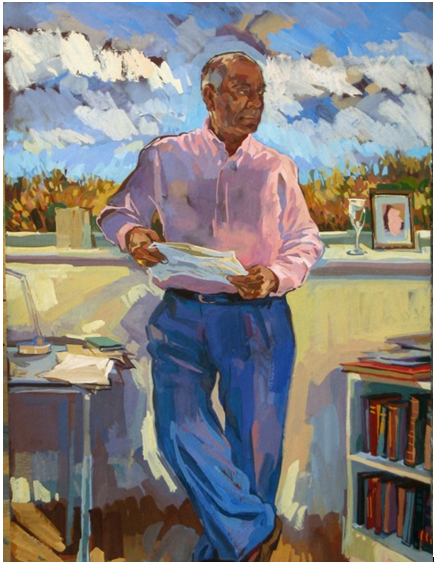 4) Documenting the Journey
Often you will be able to agree to purchase sketches or preliminary work the artist undertakes as part of your portrait. Keeping a record of correspondence you have between yourself and the artist and gallery help build up the provenance of the work. Often clients choose to create a small book to depict the process they went through in creating the portrait to accompany it and allow others to enjoy and understand the process.
5) Displaying Your Portrait
Portraiture acts to capture and immortalise the sitter or sitters and thinking about how you will display the piece is important. Talk to the artist and gallery about framing and display that will finish off your masterpiece
Top 5 Reasons Our Clients Commission Portraits:
1) Family portraits
Our families come in all shapes and sizes like our artwork!
 

2) Portraits of children
We know it's a cliché but it's true, time passes far too fast as our children grow. Capture a moment in time on canvas, paper or on film.

3) Commemorate a special occasion
Engagements, weddings, anniversaries, retirements, awards and graduations you can recognise these special life event in a all mediums.

4) Unique representation of an inspirational figure
Known as 'worthies' in the Middle Ages, we admire celebrities still to this day. Incorporate your own concepts in homage to your inspiration.

5)  Family pets
We can't forget our faithful friends. Create a unique portrait of your pet, recognising their place in your lives.


We are more than happy to discuss any commission idea you have. Please get in touch.