Dina AZ. Salem is an Egyptian-American professional artist based in Washington, DC. Dina's artistic expression is strongly influenced by Eastern & Western cultures, and various forms of meditation/self-discovery. These ideologies and disciplines are referenced in her approach to painting; specifically in her exploration of emotional healing & growth.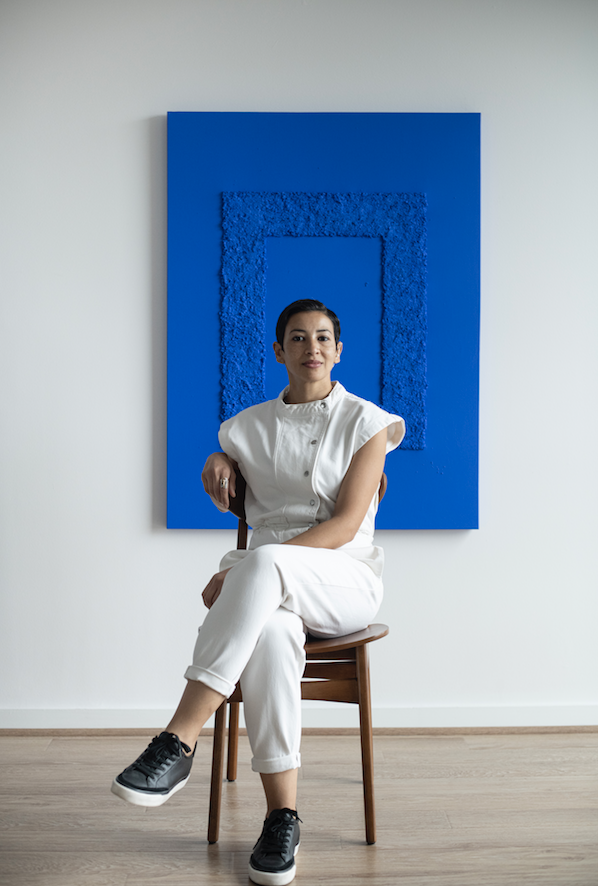 1) Which art movement do you consider most influential on your practice?
Abstract Expressionism and Minimalism.
2) Where do you go and when to make your best art? 
In the studio before 10 am.
3) How do you describe your 'creative process'?
Purely driven by emotion, I intend to convey the feelings and emotions to the viewer that I felt at the time of making them. My work has always been about being a woman and how I feel being in that space, my personal response; reevaluating and healing is what inspires me. When I start a painting, there are no rules. Sometimes, I know what I am going to do. Sometimes, I don't know what I'm going to do. I don't like to draw, so I put the paint on the canvas. You surprise yourself. You don't know where you are going.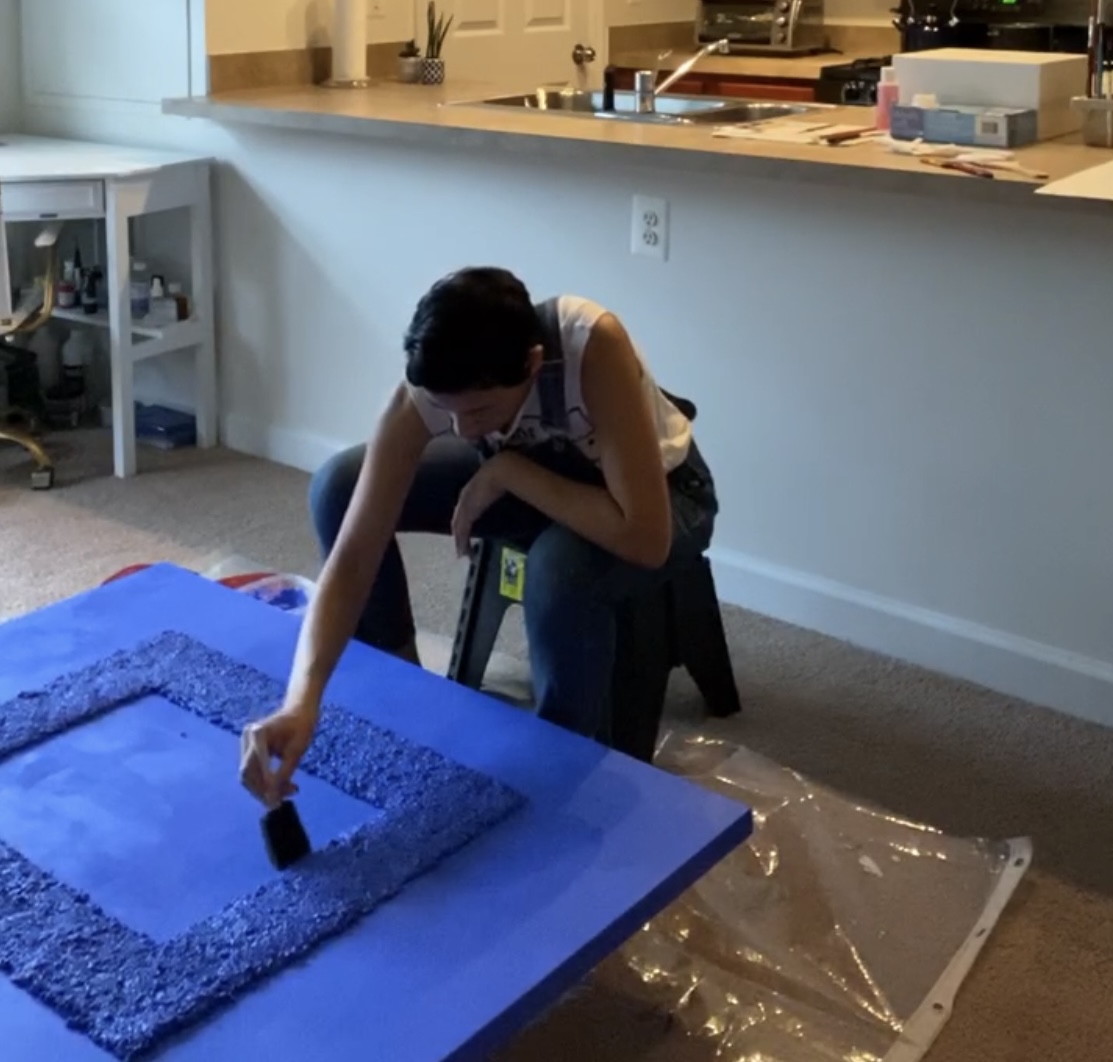 4) Which artist, living or deceased, is the greatest inspiration to you?
Mark Rothko, Jackson Pollock, Wassily Kandinsky, Sam Gilliam, Alma Thomas, Yayoi Kusama and more.
5) If you weren't an artist, what would you do?
I still have to be creative maybe an interior designer or set design but I still prefer to be an artist.
6) What do you listen to for inspiration?
Cabana, House, Jazz, 80th music and Arabic music epically Rai, is a form of Algerian folk music or anything help me to get started.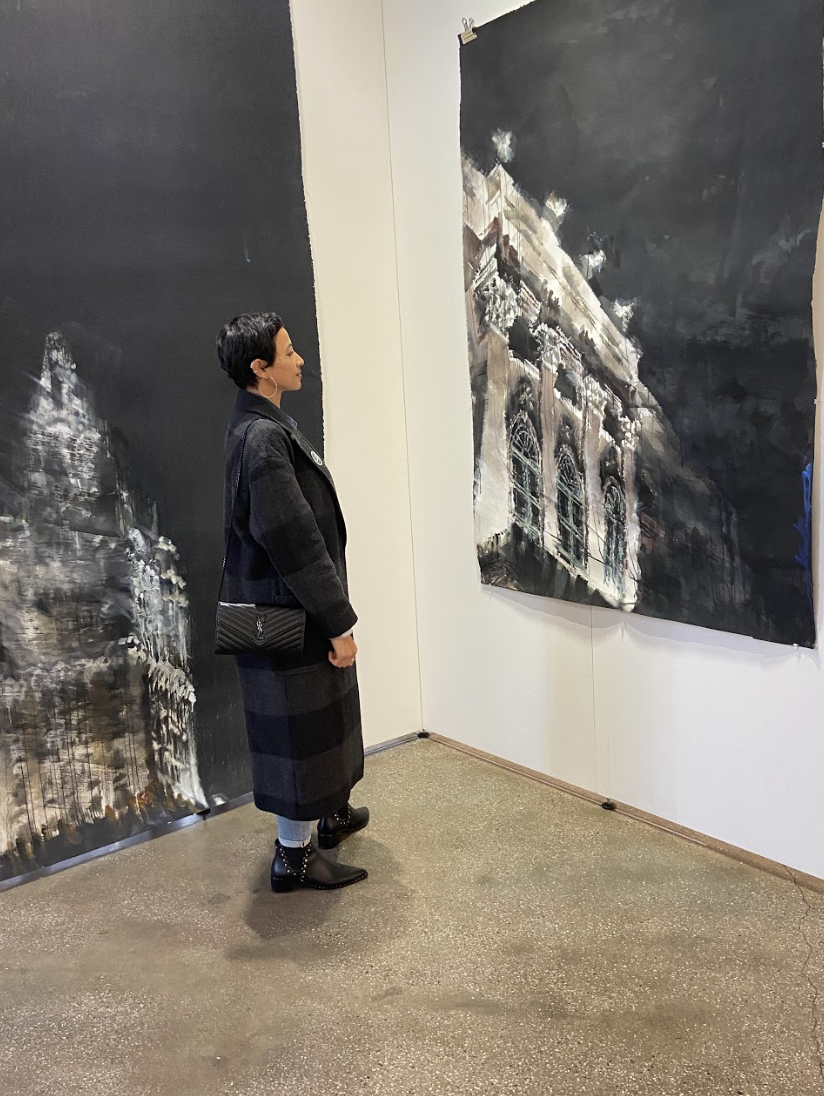 7) If you could own one artwork, and money was no object, which piece would you acquire?
Life is a race 'El Sebaq' as seen by Egyptian painter Sayed Saad El Din or any painting by Mark Rothko.
8) If your dream museum or collection owner came calling, which would it be?
Hirshhorn Museum and Sculpture Garden at the Smithsonian, Washington, D.C.
9) What is your key piece of advice for artists embarking on a fine art or creative degree today?
Self-validation has great staying power compared to the type of validation that artists often seek from the art world.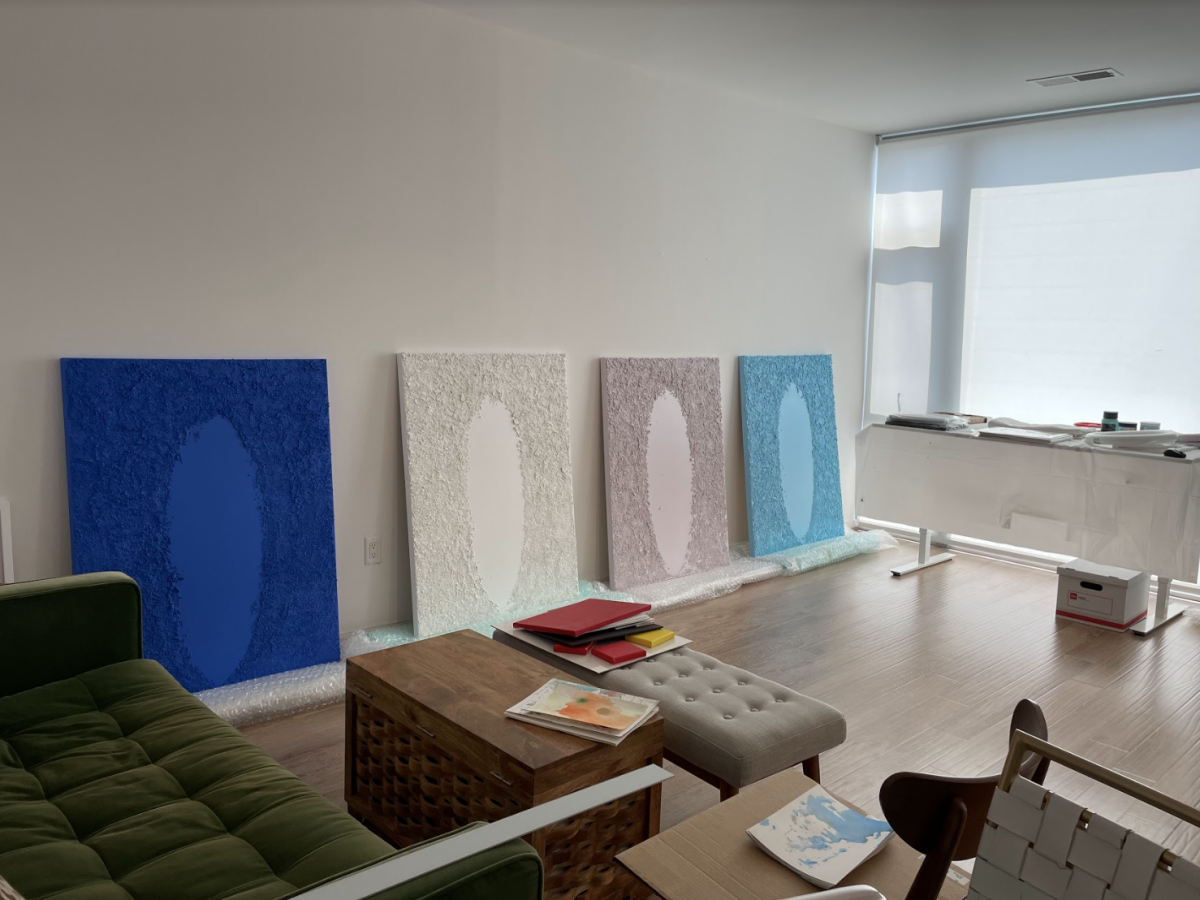 10) What is your favourite book of all time (fiction or non fiction)?
The Subtle Art of not Giving a F by Mark Manson.
11) If you could hang or place your artwork in one non traditional art setting, where would it be?
12) What was the biggest lesson your university course or time studying taught you?
Everything you've ever wanted is on the other side of fear And You shouldn't focus on why you can't do something, which is what most people do. You should focus on why perhaps you can, and be one of the exceptions.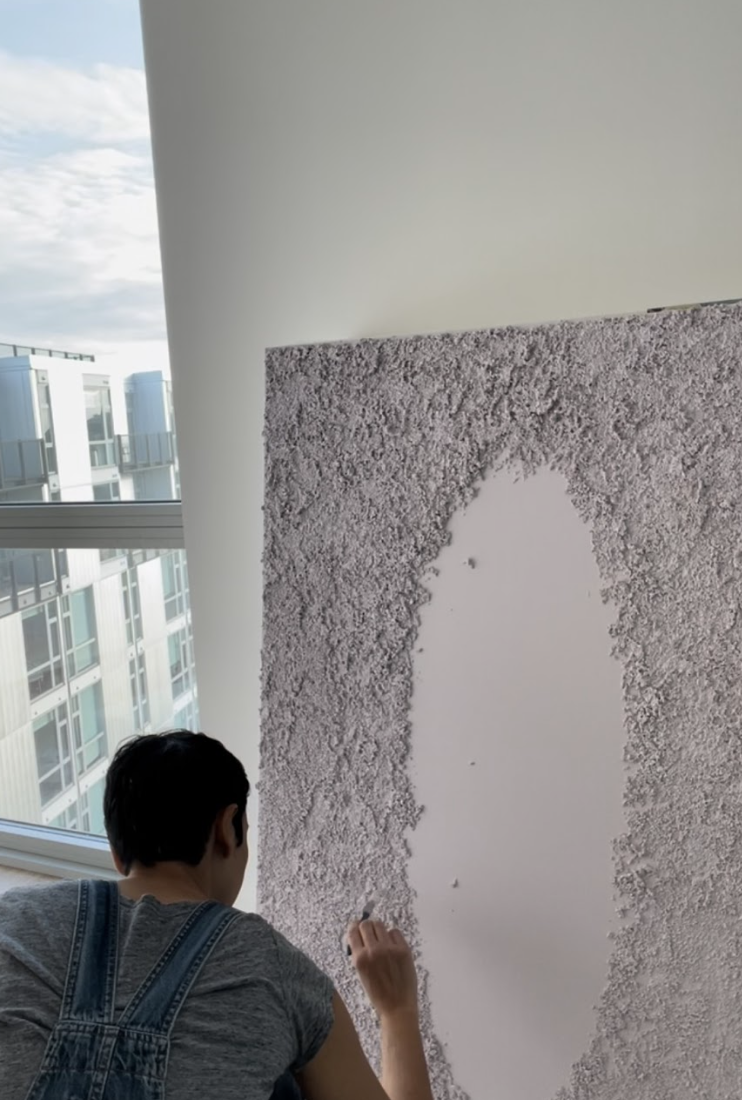 13) And finally, if we were to fast forward 10 years, where would we find you?
I hope that my painting will be collected by art collectors from all over the world.

Learn more about Dina and discover her collection of artworks.