Freddy Paske is a widely acclaimed wildlife and equestrian artist most commonly known for his work with racehorses. His talents were recognised from an early age and, after a number of years spent serving in the British Army, he committed himself to painting full-time.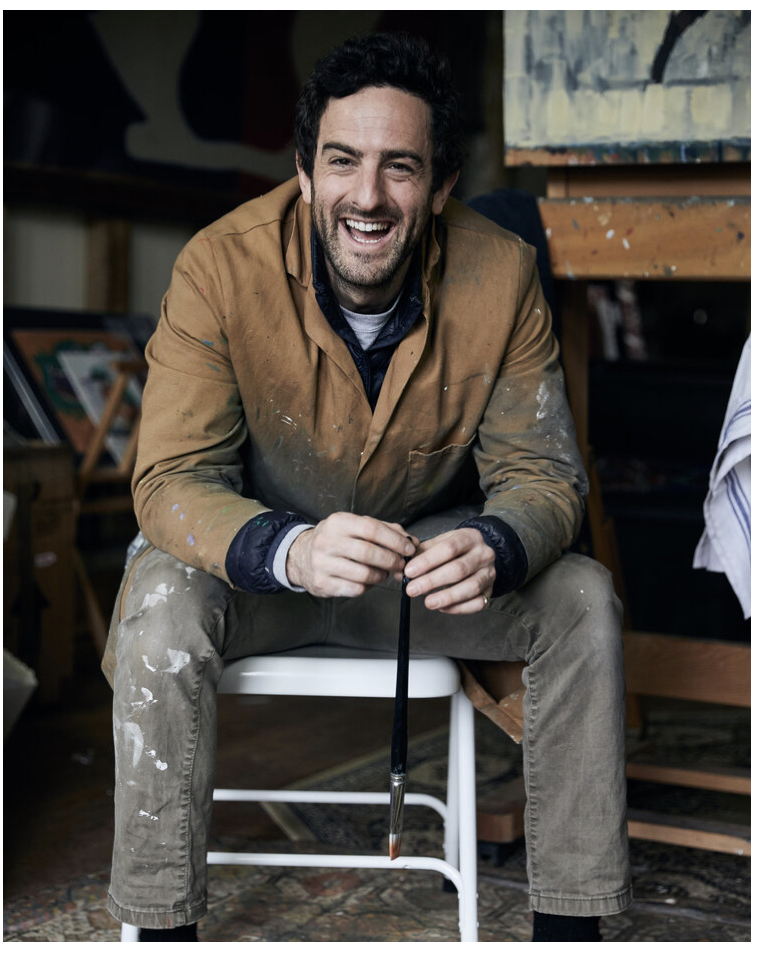 1) Which art movement do you consider most influential on your practice?
Impressionist Movement would be the kost inspirational due to loose composition and broad colour palette.
2) Where do you go and when to make your best art? 
Museums and galleries are the most inspirational as looking at other artists' work makes Freddy feel very energised and full of ideas. The Flora Yukhnovich exhibition in March at the Victoria Miro Gallery captured the abstract painterly subject very well and really spurred Freddy on put our brush to canvas. A fantastic way to merge abstract style with the traditional subject and allowing your eye to create the scene.
3) How do you describe your 'creative process'?
His creative process is all about negative space. Engaging the viewer to interact with the painting, deliberately leaving large parts of the canvas blank painting as little detail as possible but suggests as much detail as possible.
4) Which artist, living or deceased, is the greatest inspiration to you?
Most inspirational artists are two sculptors: Rachael Whiteread and Anthony Gormely. Whiteread because of negative space, which is a key part of his process. Gormley creates very descriptive figures which Freddy tries to reflect this in his paintings but also to bring a lightness of movement.
5) If you weren't an artist, what would you do?
Freddy would still be a soldier in the army.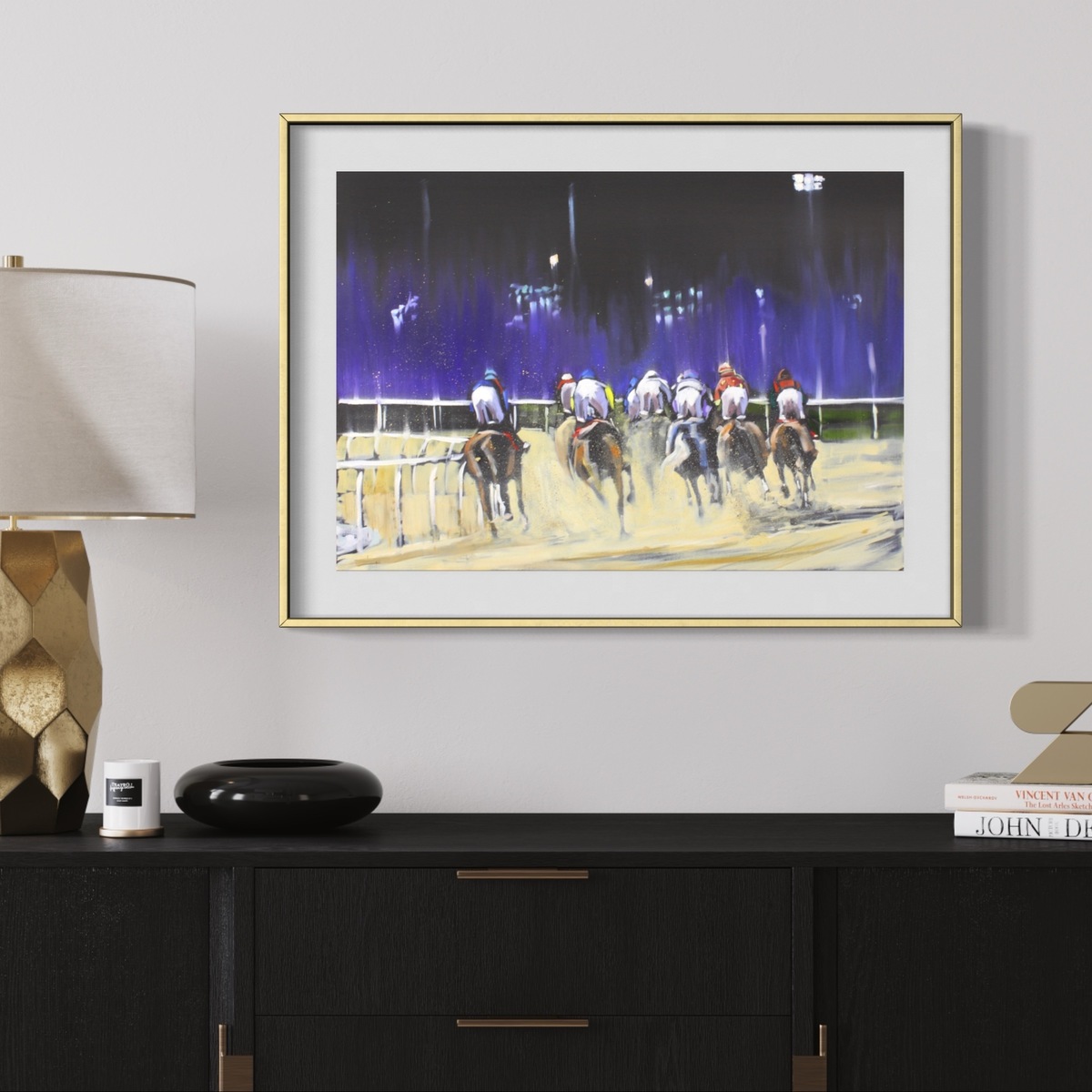 6) What do you listen to for inspiration?
Freddy listens to plethora of music but right now loves 90s R n B.
7) If you could own one artwork, and money was no object, which piece would you acquire?
Monet's Houses of Parliament or his Haystacks.
8) If your dream museum or collection owner came calling, which would it be?
Musee d'Orsay in Paris as everything in the collection is mouth watering! Brilliant slice of some of the best art pieces in the world.
9) What is your key piece of advice for artists embarking on a fine art or creative degree today?
Freddy's advice would be experimentation and exploration. Universities and colleges have the most fabulous array of departments, so explore everything and find the medium that intrigues you/ niche.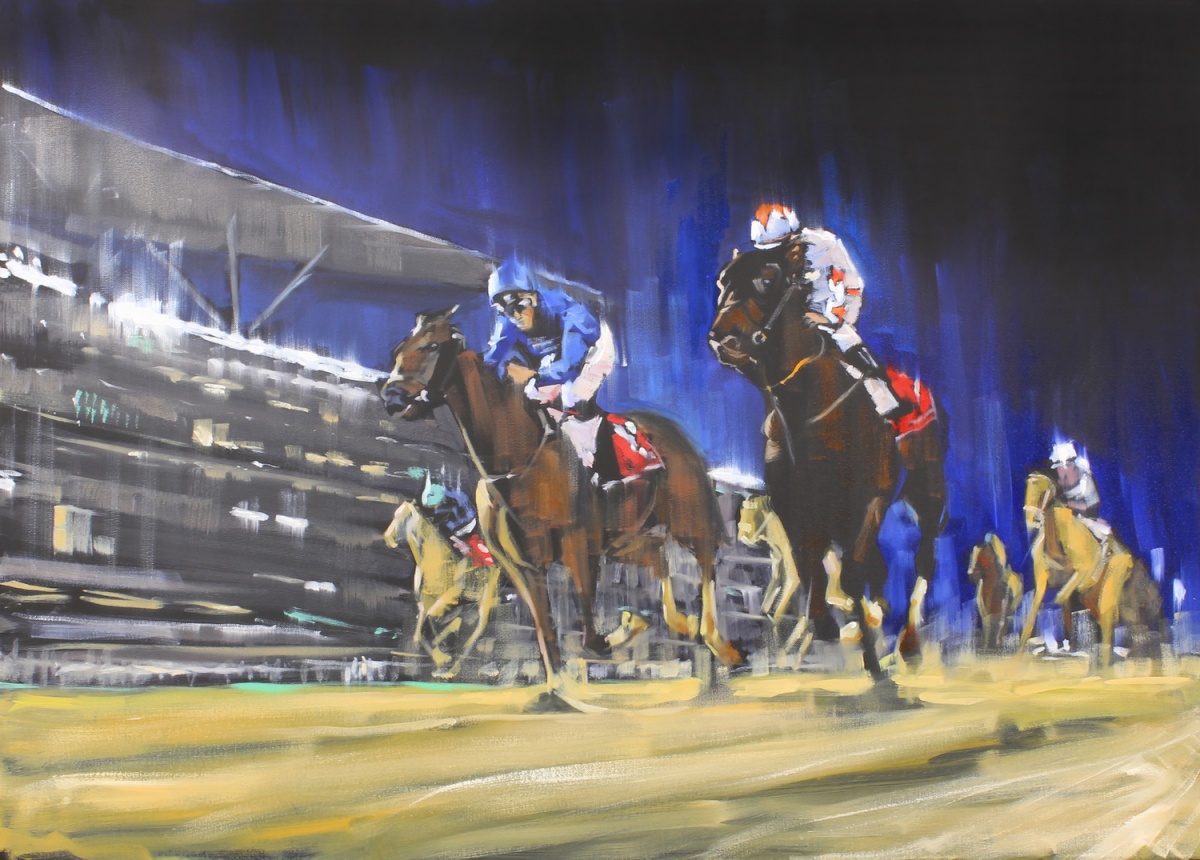 10) What is your favourite book of all time (fiction or non fiction)?
Collection of War Poems edited by John Hollander. They cover an amazing stretch of time and resinates with Freddy because he was in the British Army and experienced things which many don't and the poems perfectly convey what soldiers experience and how it is explained to another. Both careers Freddy found hard to explain, from being a soldier to an artist, so this book allows Freddy to find some common ground.
11) If you could hang or place your artwork in one non traditional art setting, where would it be?
He would hang it in an alley way/prop it up against a bin and see the journey it takes. Interested in how people perceive art. Would it be seen as rubbish or valued?

Learn more about Freddy and discover his collection of paintings.