Jione Choi has built a practice based upon memories - how they appear and disappear. Through intangible, memories can act as mechanisms through which we see the world. Choi's paintings express this fluid sense of ethereality, recalling past and present at once. The artist is from Seoul and is based in London, where she gained an MFA from Slade School of Fine Art. After graduating the school, she got the Global talent visa (Tier1) to live as an artist based in London. In 2022, she won the signature art prize, Drawing & Printmaking category.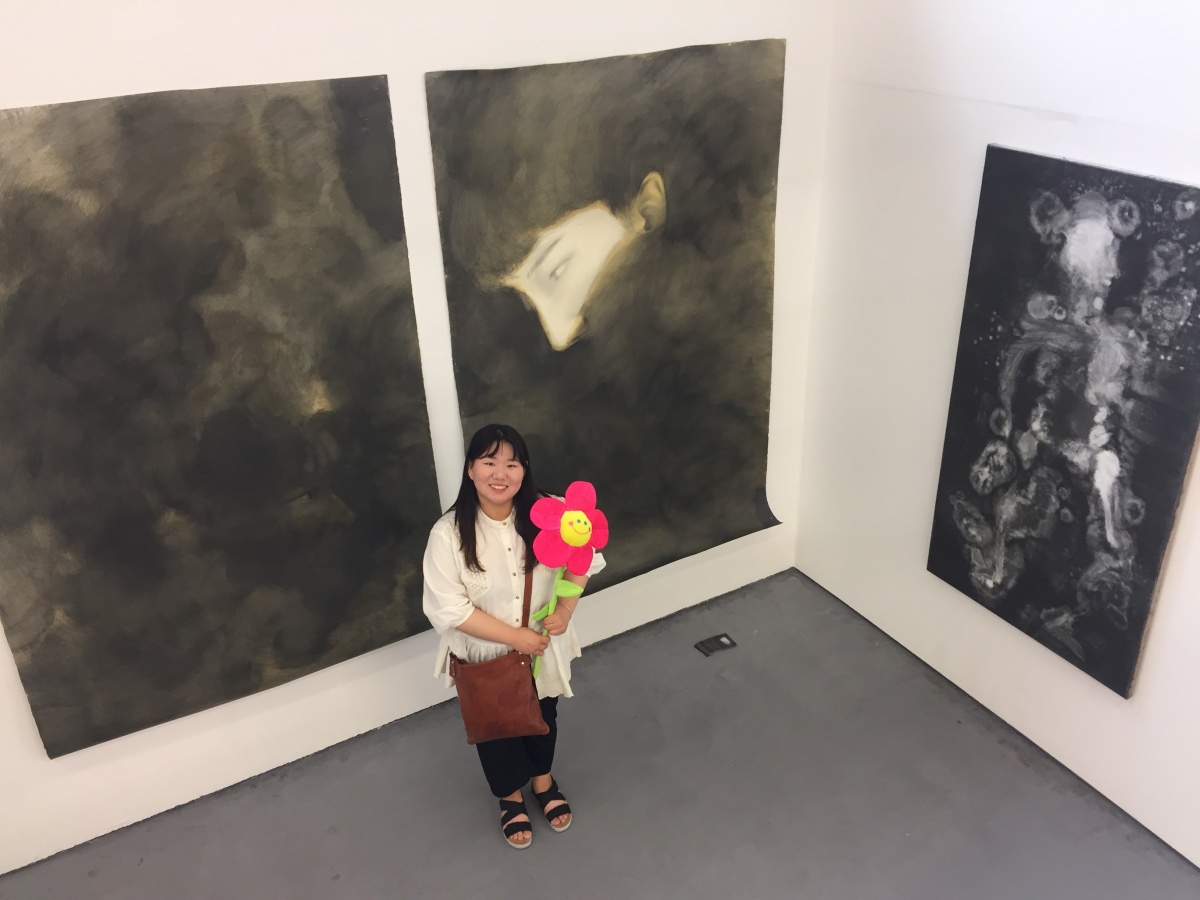 1) Which art movement do you consider most influential on your practice?
I think I have been influenced by Romanticism and Surrealism art movements. This is because emotional expression and improvisational effects in pictorial space are very important aspects of my art practice.
2) Where do you go and when to make your best art? 
I prefer to travel to natural environments such as the Lake District and Scotland to get some inspiration. After taking a rest some days, I can feel that the productivity of making artworks increases highly.
3) How do you describe your 'creative process'?
I am making drawings and paintings that are filled with some rhythmical lines and marks. Furthermore, I'm using various techniques with mixed materials which include graphite powder, watercolour, oil, and varnishes. The reason I chose this unique way of practice is to create improvisational, unplanned, and rhythmical effects in my paintings to give them a likeness to the flow and energy. I think these unplanned, improvisational approaches to my artworks are the most crucial aspect of the creative process.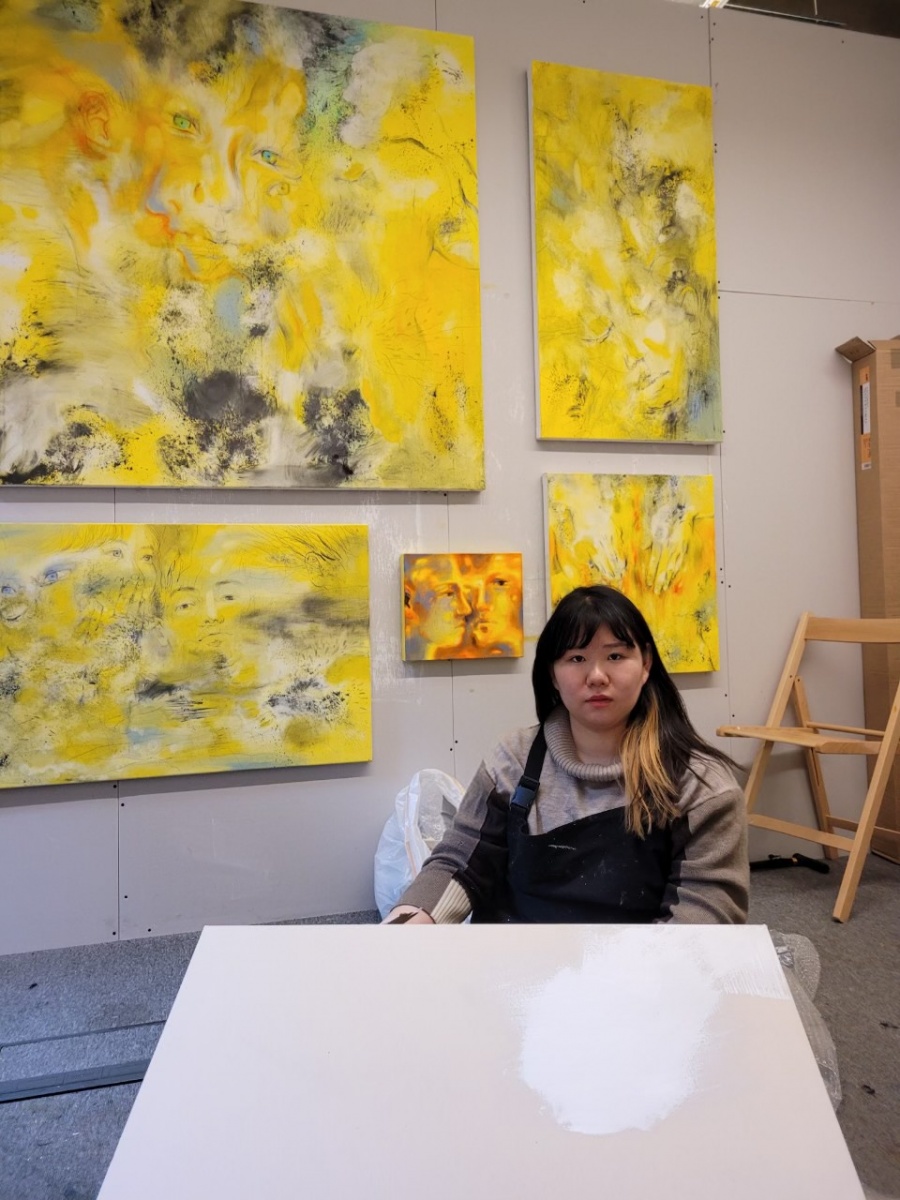 4) Which artist, living or deceased, is the greatest inspiration to you?
Rembrandt. This is because I appreciate the way of using light and darkness in his art practice and describing the complexity of emotional reactions in his figurative art works. Whenever I appreciate his self-portrait, I can feel sorrow and anxiety but at the same time, self-confidence in himself as well.
5) If you weren't an artist, what would you do?
I would become a dancer because I think drawing resembles the ways of dancing. Every drawing mark contains the artist's movements and breath. Whenever I made big sized drawings over 2 meters, I moved my whole body, feeling the rhythms to create unique drawing marks.
6) What do you listen to for inspiration?
Birdsongs, sounds of waves and winds.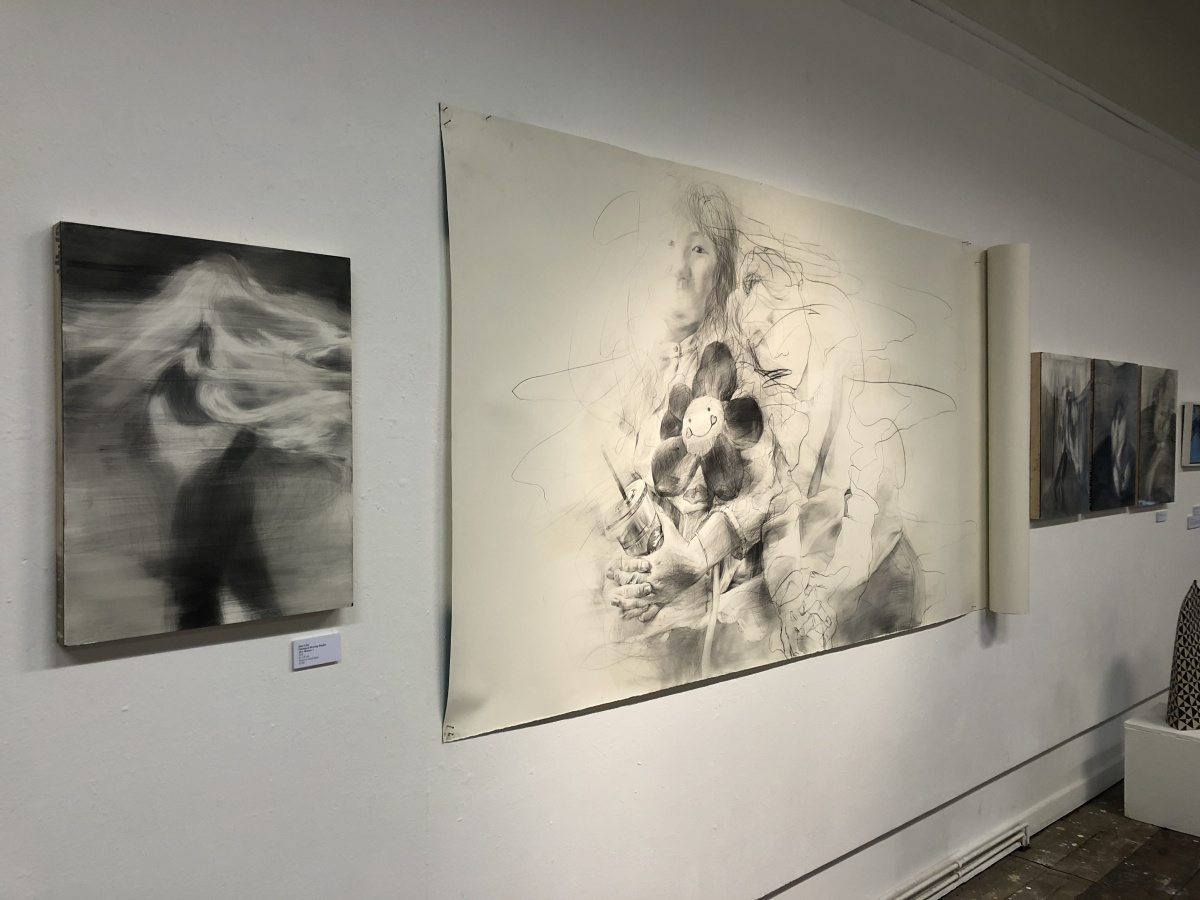 7) If you could own one artwork, and money was no object, which piece would you acquire?
I want to get the whole city of Rome. I love the texture of old and tattered architecture. The tattered walls and architectures inspire me to create distinctive drawing marks.
8) If your dream museum or collection owner came calling, which would it be?
The drawing room in London
9) What is your key piece of advice for artists embarking on a fine art or creative degree today?
Don't rush to achieve fame and please more focus on yourself and your artworks. And please enjoy the whole process to be an artist.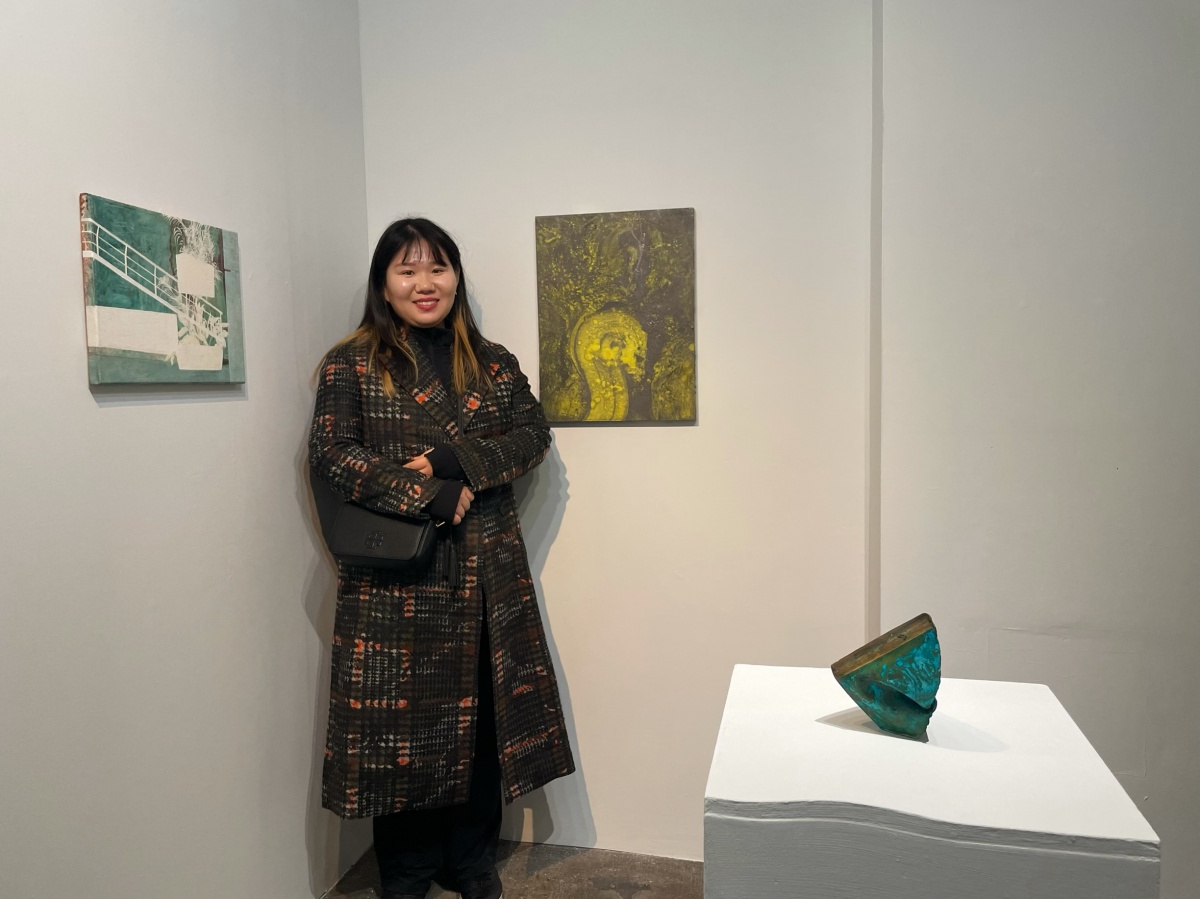 10) What is your favourite book of all time (fiction or non fiction)?
The Love of Panting by Isabel Graw, In Praise of Shadows by Junichiro Tanizaki Both books helped me to find my own definition of painting and drawing in the contemporary art scene.
11) If you could hang or place your artwork in one non traditional art setting, where would it be?
I love old castles or cathedrals. Especially, I love to present my works at a Korean traditional palace that has been built with a renowned secret garden. I have been dreaming of presenting my artworks at Chang-deok palace in South Korea which has the wonderful garden I mentioned above.
12) What was the biggest lesson your university course or time studying taught you?
One tutor in my course told me "Treat an artwork as a part of poetry, not essay." The sentence my tutor told me still affects my practice. I totally agree with the opinion, because artwork should contain multiple meanings inside. The purpose of my practice is to encourage the viewer to create their own interpretation of artwork. For this reason, I want to make my artwork more poetic, not explainable.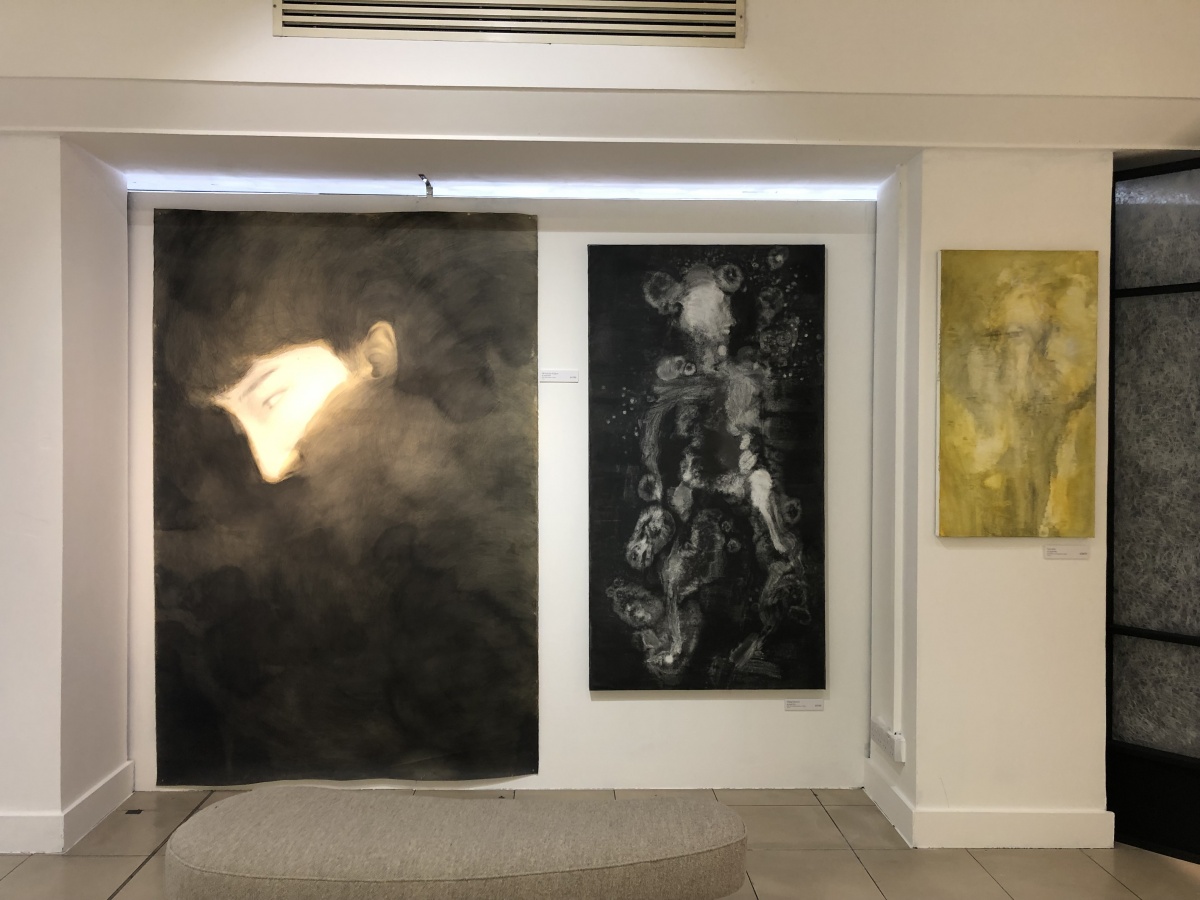 13) And finally, if we were to fast forward 10 years, where would we find you?
I think I would be in the educational field. I want to be a tutor in the future to share my experience as a professional artist with budding young artists.
Learn more about Jione and discover her collection of artworks.