Linco7n is a Brazilian artist who was born in Limeira, São Paulo. Ever since he can remember, Linco7n would spend his time painting and drawing and has always been a part of an artistic world. The way he thinks, speaks and feels is directly related to the creative lens through which he expresses himself.  Linco7n's work explores a variety of subjects involving humanism and spiritism. He uses materials such as acrylic ink, charcoal pencil, spray paint, oil sticks, as well as digital mediums. Linco7n's paintings seek to achieve something which can truly revolutionise the art world. Although inspiration typically comes naturally to him, Linco7n likes to intentionally create paintings that will provoke and touch other people. Other's reactions to his art is what makes him feel alive and inspired to continue creating.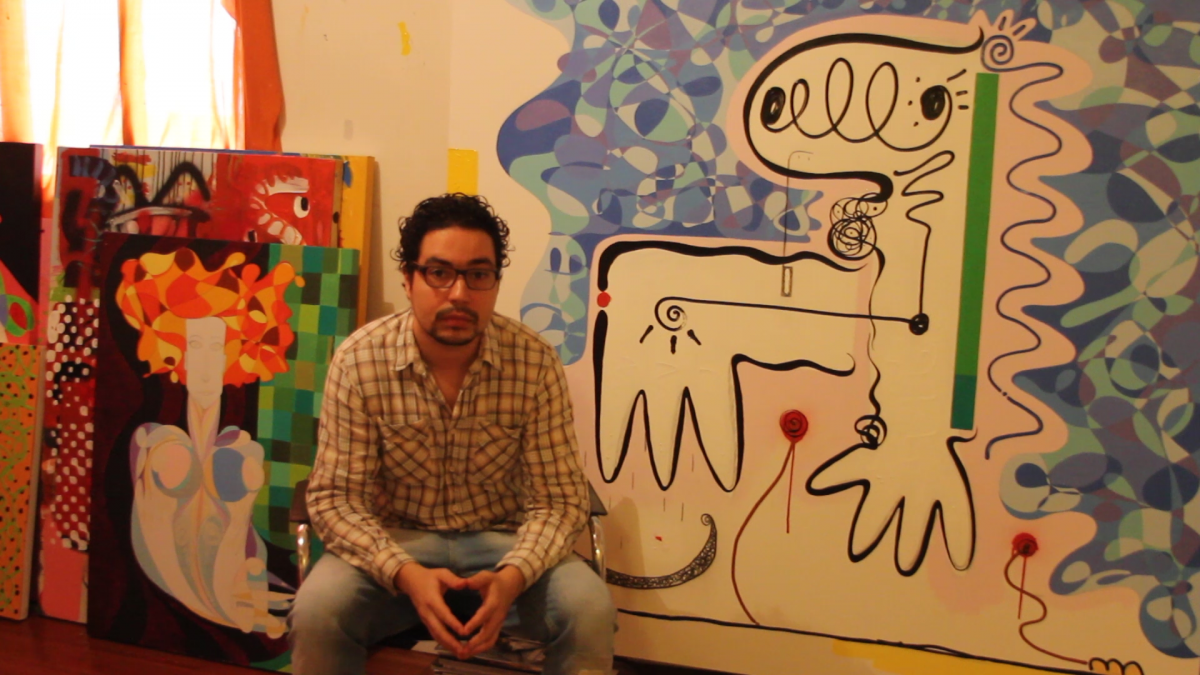 1) Which art movement do you consider most influential on your practice?
Abstract, Cubism, Linism and Abstralism.
2) How do you describe your 'creative process'?
In my creative process really depends on my state of mind. I work every day, be it in fine art, digital art and more. I am always working and thinking, and it also depends on the specific technique I am exploring. Some are more time consuming than others and can take a good amount of time and patience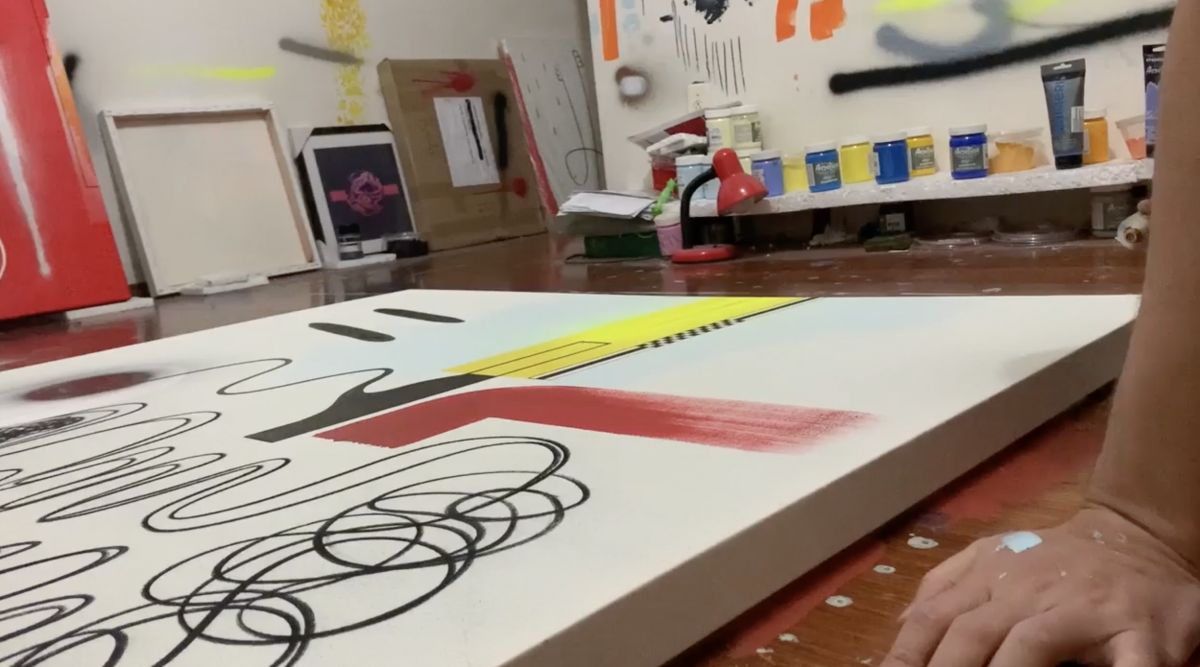 3) Which artist, living or deceased, is the greatest inspiration to you?
Bosh, Klimt, Pablo Picasso, Jackson Pollock, Henri Matisse, Cy Twombly, G. Condo, Wassily Kandinsky, Marc Chagall, Jean Michel, Joan Miró, Kaws, Francis Bacon, Beeple, Slimesunday, Christian Rosa, Marciel Oehlmeyer and many others. 
4) If you weren't an artist, what would you do?
I would probably be an artist without being able to be an artist professionally. 
5) What do you listen to for inspiration?
I listen from classical music to trap, from rock to electronic. All that matters is that I feel good when I'm listening.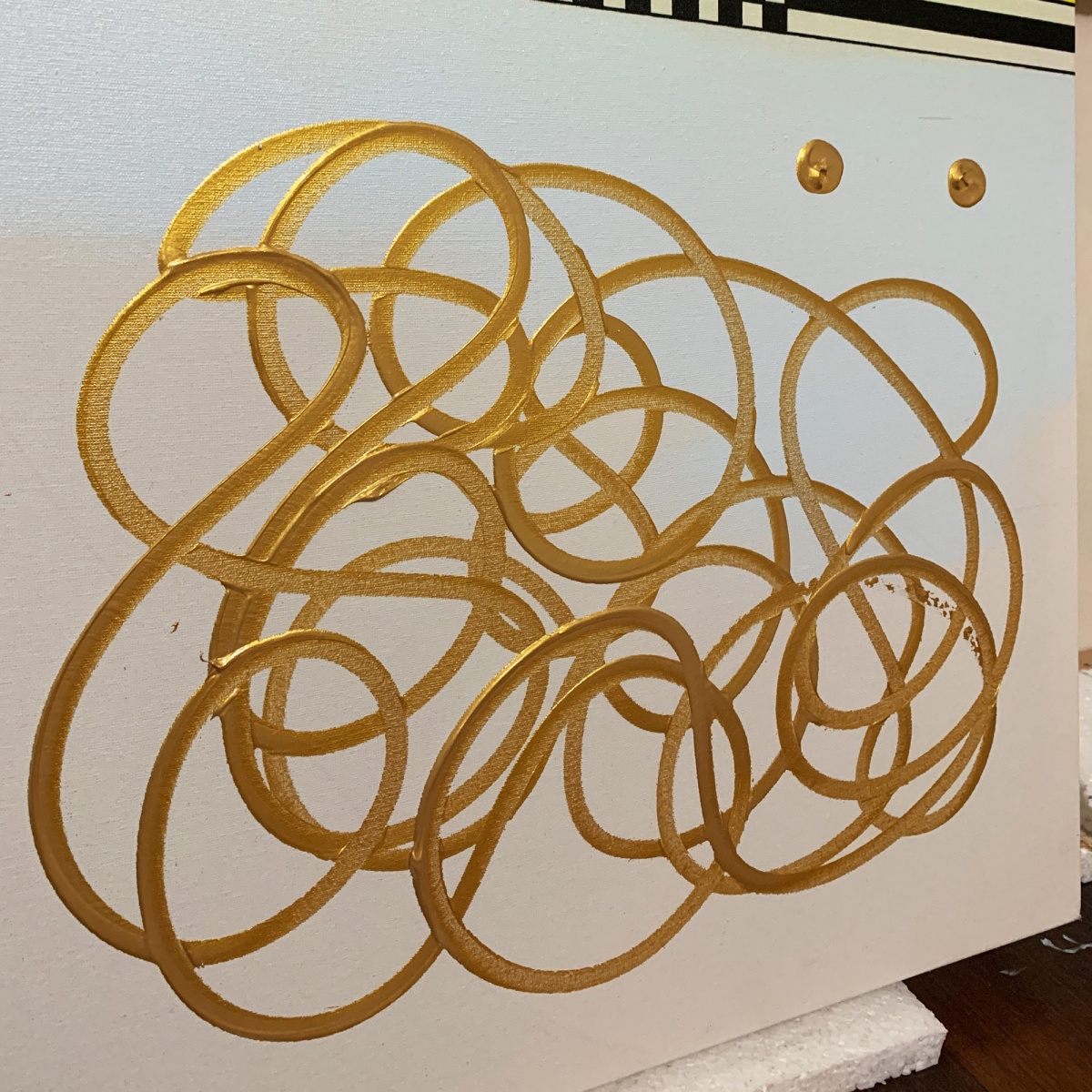 6) If you could own one artwork, and money was no object, which piece would you acquire?
I would have three choices: 'Triptych of the Temptation of St. Anthony' by Bosch, 'Adèle Bloch-Bauer's Portrait' by Klimt, and 'A portrait of Dora Maar at her beautiful and noble best' by Picasso. 
7) If your dream museum or collection owner came calling, which would it be?
I am very glad to selected by DegreedArt, but if it were to be a bigger museum it would be the MoMA.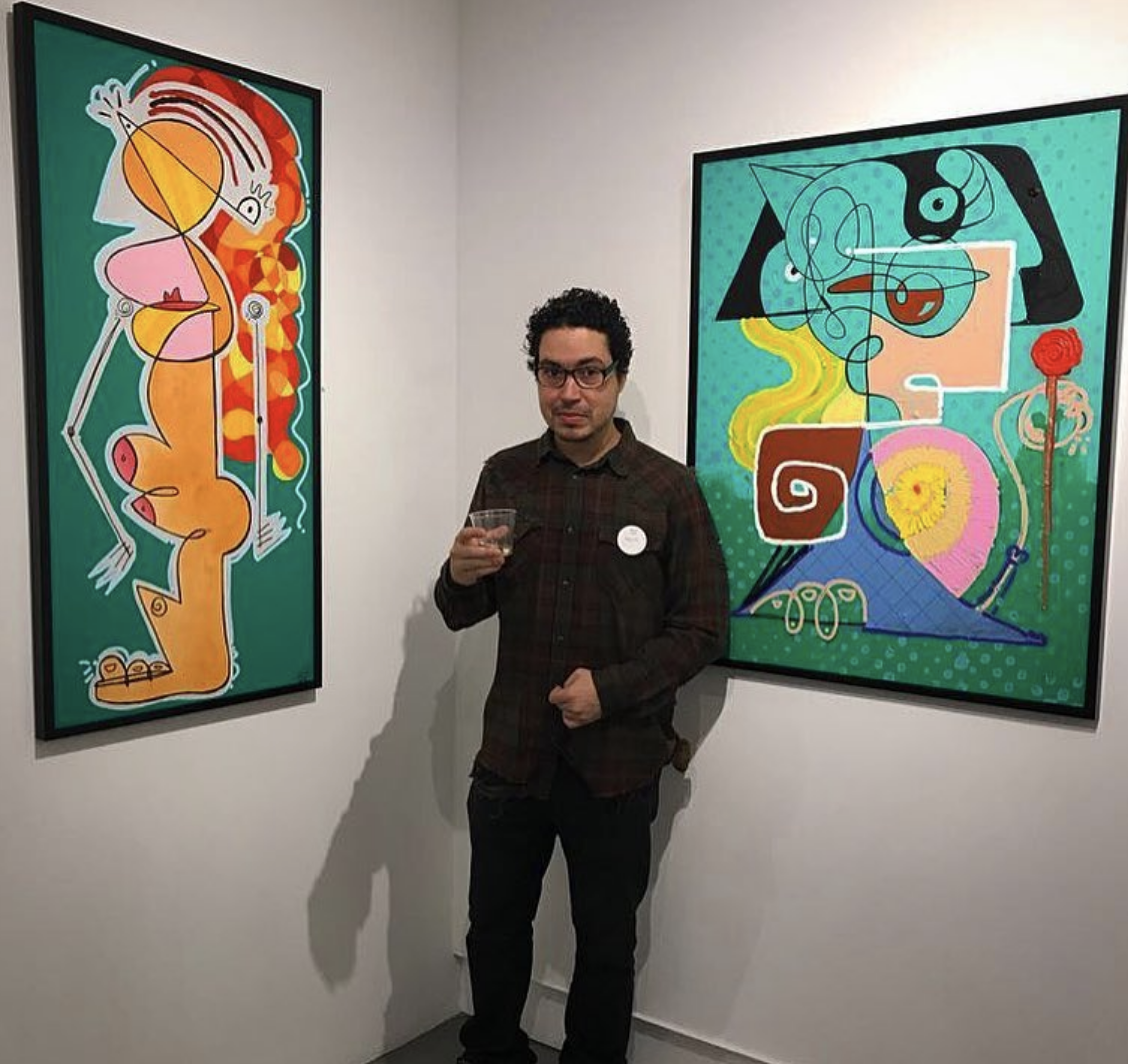 8) What is your key piece of advice for artists embarking on a fine art or creative degree today?
Do what you really feel and fight for an ideal. Since you chose to be an artist, it is up to you to leave art, wisdom and culture as long as humanity exists.
9) What is your favorite book of all time (fiction or non fiction)?
'Isso é Arte?' by Will Gompertz. I also love cartoon and comic books.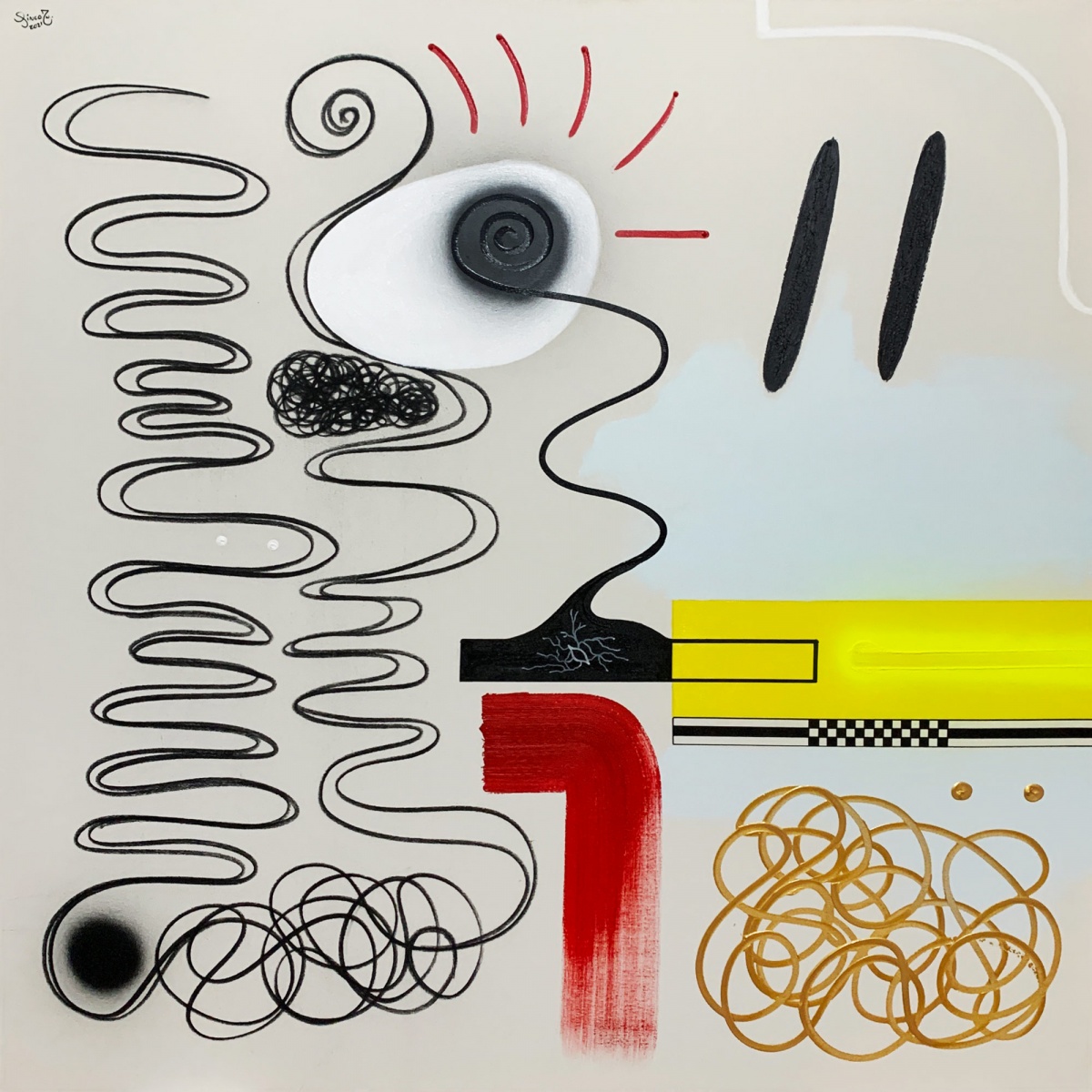 10) If you could hang or place your artwork in one non traditional art setting, where would that be?
11) What was the biggest lesson your university course or time studying taught you?
Despite the crazy world we live in, always keep at it with your art.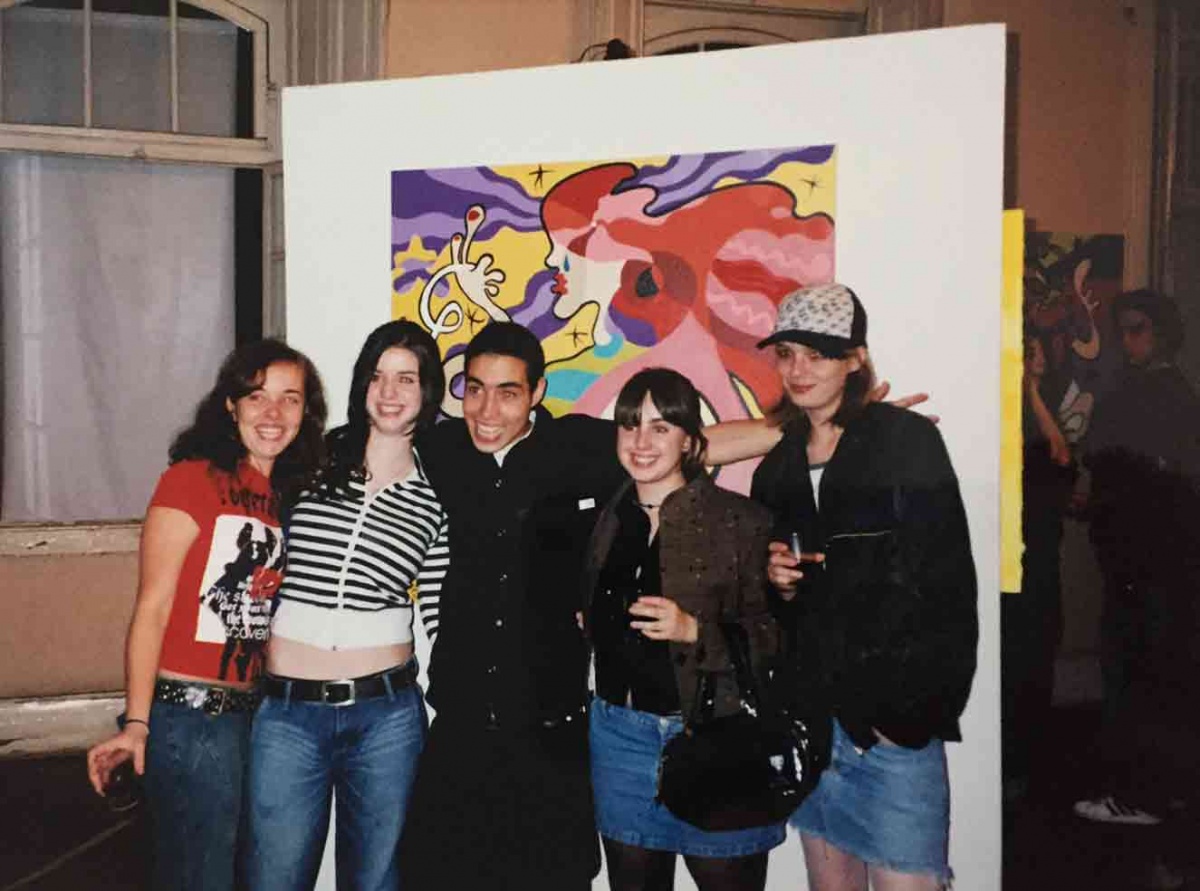 12) And finally, if we were to fast forward 10 years, where would we find you?
In the new studio that I'm building or in a quiet inner city with a lot of nature far from the big cities.

Learn more about Linco7n and discover his collection of paintings.