Thu Nguyen was born in Saigon, Vietnam and later immigrated to the United States where she got her art degree. Since then, Thu settled down to pursue my art career in Los Angeles, later Seattle, and finally Hawaii. Thu's portraits use elements in traditional Chinese art combine with Eastern European Iconography which she interprets through a contemporary lens, to explore identity issues. Thu's work has been exhibited and collected in private and public art collections in the U.S., China, Mexico, Canada, Hong Kong, Singapore, and Eastern Europe.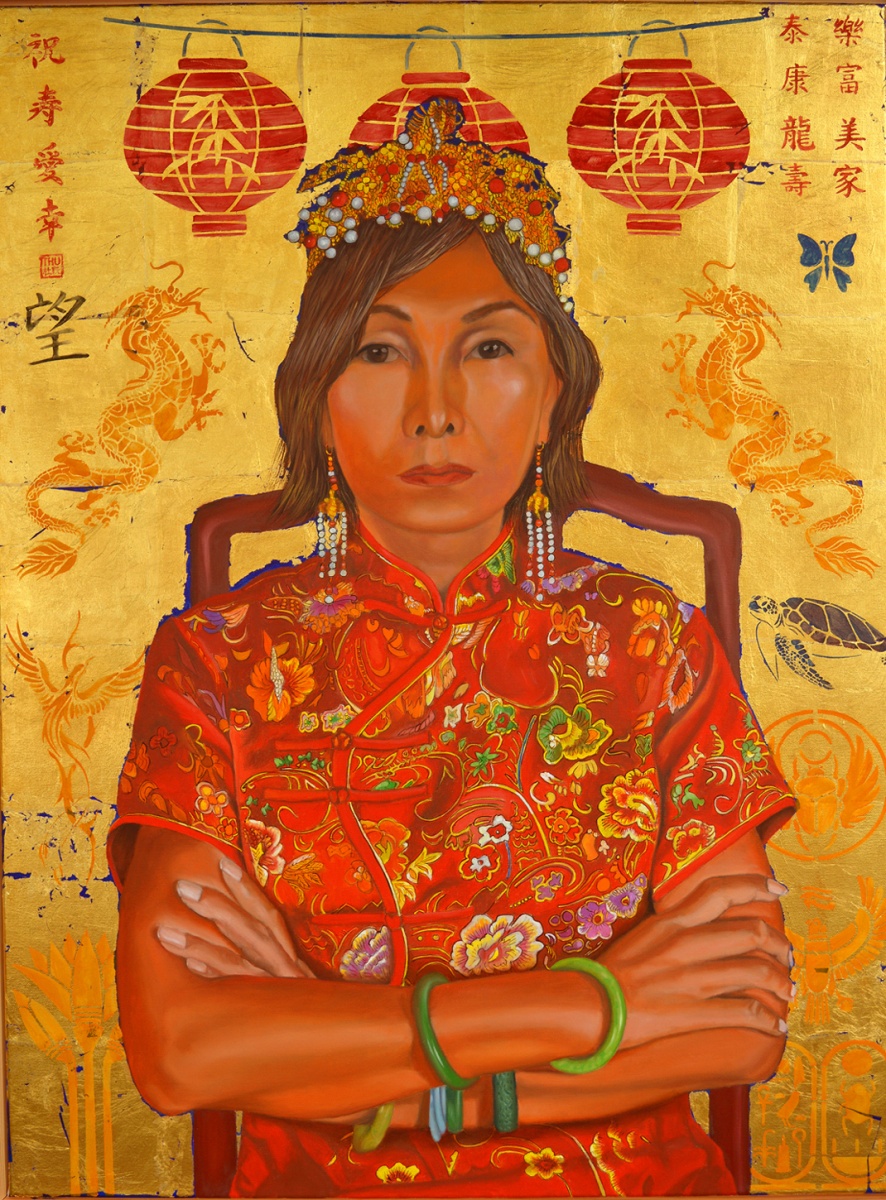 1) Which art movement do you consider most influential on your practice?
Contemporary realism & traditional Chinese art. 
2) Where do you go and when to make your best art? 
3) How do you describe your 'creative process'?
First I pose for myself in front of a camera, and then paint images of myself. 
4) Which artist, living or deceased, is the greatest inspiration to you?
Cindy Sherman, Hung Liu, and Bo Banlett.
5) If you weren't an artist, what would you do?
I don't know. I was born to be an artist.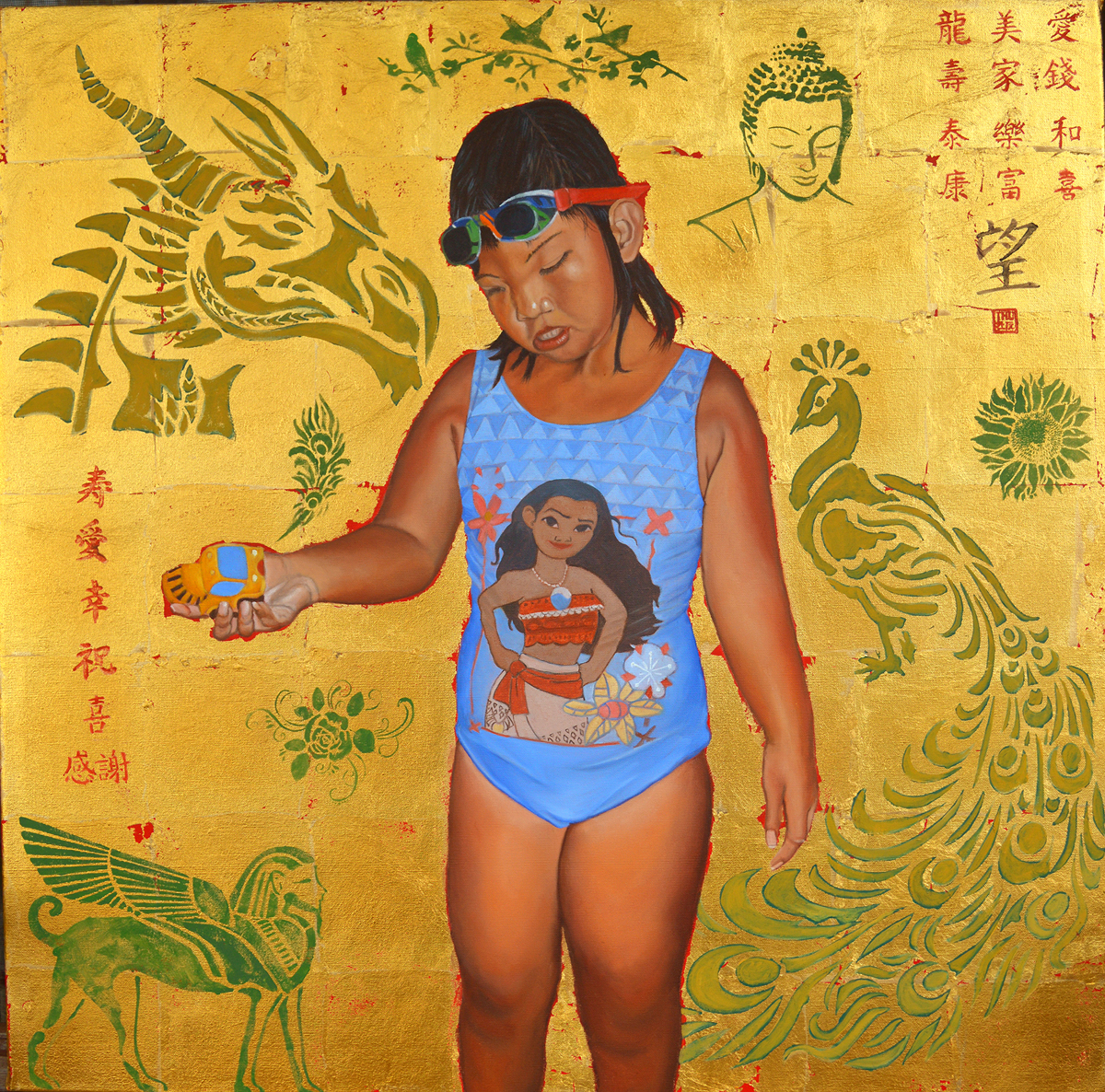 6) What do you listen to for inspiration?
I listen to classical music, Bollywood and Vietnamese music. 
7) If you could own one artwork, and money was no object, which piece would you acquire?
8) If your dream museum or collection owner came calling, which would it be?
The MET in NYC or the Smithsonian in D.C.
9) What is your key piece of advice for artists embarking on a fine art or creative degree today?
Follow your passion 100%.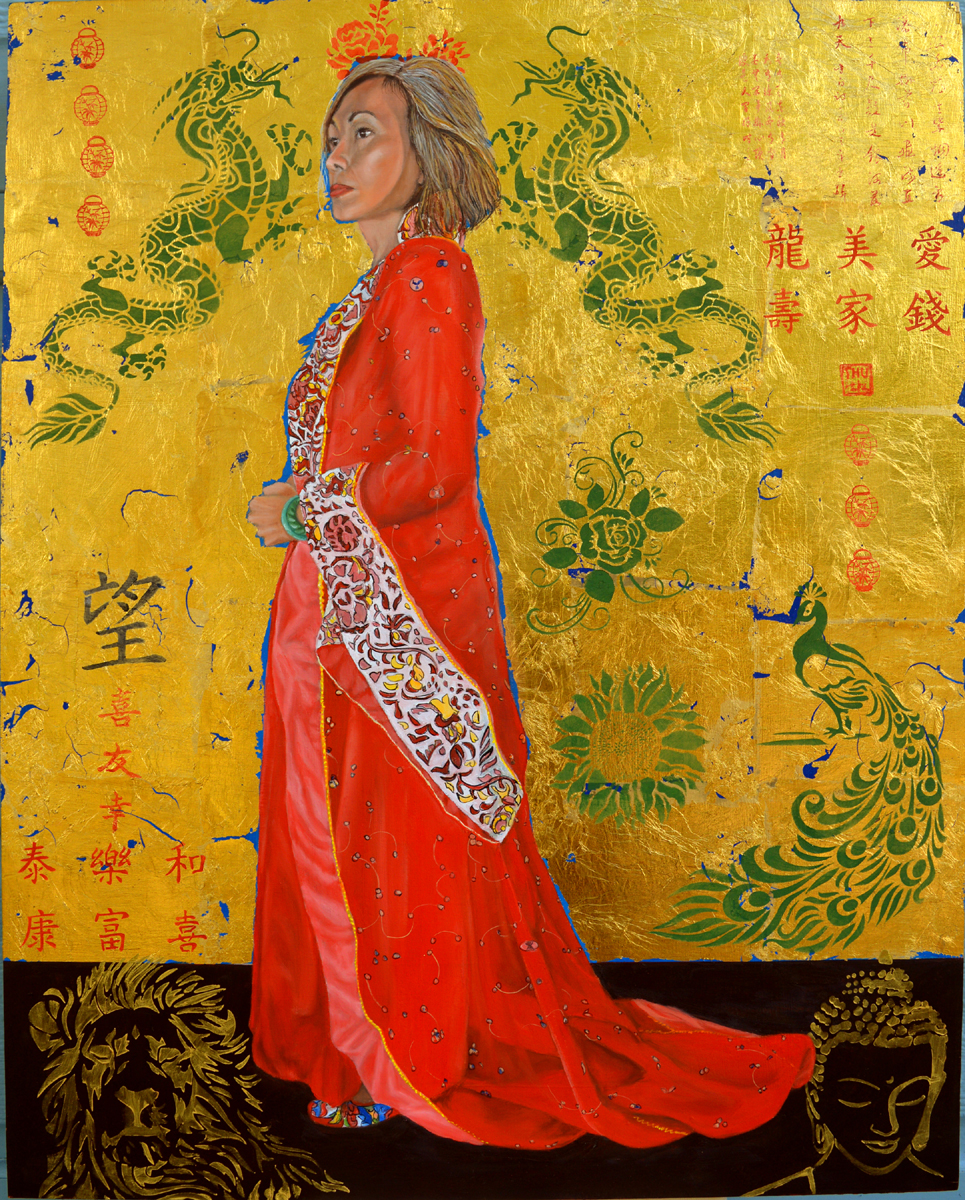 10) What is your favourite book of all time (fiction or non fiction)?
Reading is not my favourite. I'd rather paint. 
11) If you could hang or place your artwork in one non traditional art setting, where would it be?
London Heathrow International Airport. 
12) What was the biggest lesson your university course or time studying taught you?
13) And finally, if we were to fast forward 10 years, where would we find you?
I would hope for my paintings to be in many international art collections.

Learn more about Anna and discover her collection of artworks.