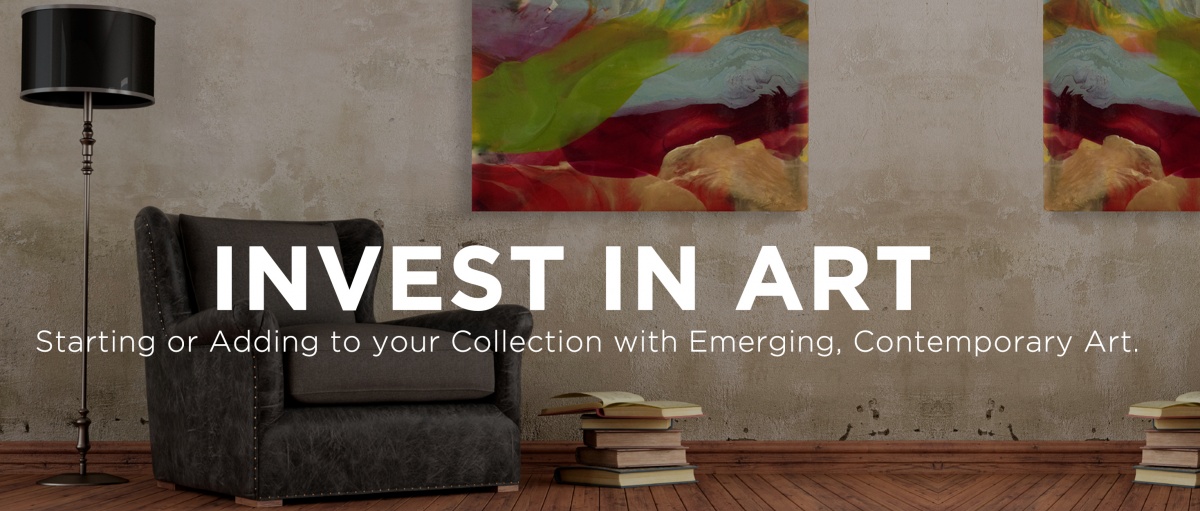 DegreeArt.com's philosophy is that by taking a vested interest in the development of the Artist, a Collector can reap far greater rewards.
Why Invest in Art?
The art market has out-performed the stock market in the past decade
It is an investment which provides pleasure every time you look at it
Investing in art by emerging artists is affordable
Security of ownership of something tangible
It is a great talking point
You support the development of the artists of the future by becoming a patron
How To Become An Art Collector
Identify artists with exceptional creative talent, motivation and a clear comprehension of what is required in order to succeed.
If you are starting out or need guidance, galleries perform this function.
Take an active role in how these artists progress.
Stay in touch with the gallery so that you know how the artist's career is developing. Let your friends know about your investment.
Take advice from those that predict trends in art buying.
This can be your gallery, through articles in the press or your own personal research.
Request access to new work as it becomes available.
When you are a collector of a particular artist's work, ask the gallery to let you know when new work is being created.
Have knowledge of when to buy and when to sell individual artist's work and the collection as a whole.
Ask when exhibitions are coming up where your piece may be exhibited, possibly for resale. Do remember that investments can go up as well as down. We advise investing in a selection of artists and artwork to mitigate some of the risks involved in investing.
Painting Case Study of Value Increase: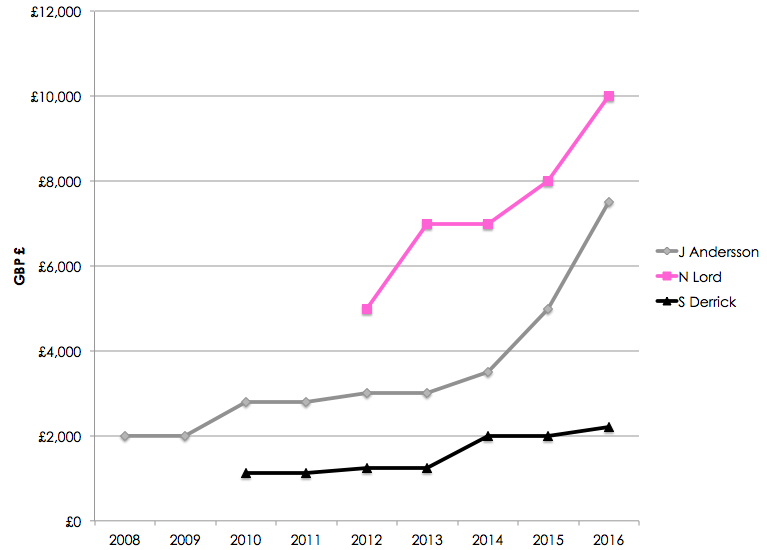 Artists need a lot of collectors, all kinds of collectors buying their art. (Charles Saatchi, 2004)
Investing in Art With DegreeArt.com
DegreeArt.com has a proven track record of identifying emerging artsits that have investment potential, often whilst they are still students, .
A DegreeArt.com collection started in 2006 has seen percentage increases of between 18% and 400% with an average of 127% DegreeArt.com artists have returned between 25% and 530%
A DegreeArt.com Collection provides the ideal structure for investment in both art and emerging artists.
Managing Your Art Collection
DegreeArt.com will recommend suitable art storage and archiving for your collection
We advise clients to exhibit as much of their collection as they feel they are able as this provides further exposure for the artists, however we can arrange professional art storage if required
Art insurance can be arranged privately by the client, or through one DegreeArt.com's recommended insurers
Valuing Your Art Collection
DegreeArt.com uses a concise and transparent system of valuation to establish an indication of underlying asset value of your art collection.
Valuations are based on current market values and prices reflect comparible, completed sale values.
DegreeArt.com tracks their artists' performances in the market with ongoing relationships with the artists and other dealers.
The trouble…is that you are only interested  in art and I am only interested in money. (George Bernard Shaw, 1937)
You can start your collection by purchasing a piece of DegreeArt, handpicked art online, or if you would like to discuss your purchase and art collection, please get in touch with a member of the team and they will be delighted to help you curate your own collection.
Isobel Beauchamp
Director
(+44) 020 3701 7412
Email
Guides to Collecting Art
Our video guides to Collecting Affordable Art .
Isobel Beauchamp & Elinor Olisa, Directors and co-founders of DegreeArt.com, in converstaion with Beatrice Hodgkin author of 'A Guide To Buying & Collecting Affordable Art'.
| | |
| --- | --- |
| | |
| 1) SO YOU WANT TO BUY ART: HERE ARE THE FIRST STEPS | 2) RULE ONE: DON'T BE INTIMIDATED |
|   |   |
| | |
| 3) HOW TO ENJOY YOUR PERSONAL EXHIBITION | 4) THE BEAUTY IN ONLINE ART |
|   |   |
| | |
| 5) WHAT TO LOOK OUT FOR | 6) THERE IS SOMETHING FOR EVERY BUDGET |